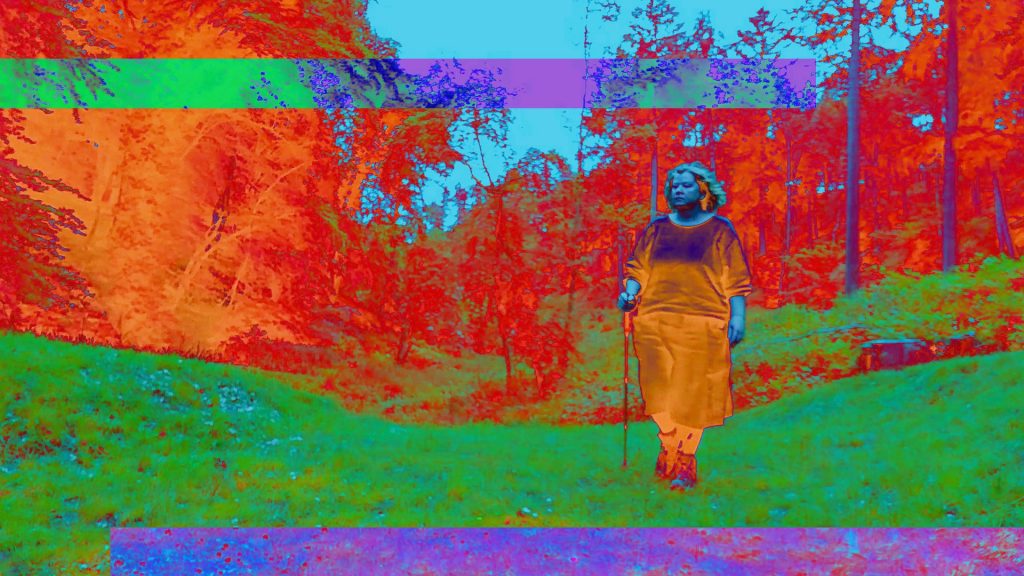 Hello, I am …kruse, welcome to my studio. 
Let me introduce myself; I am a neurodivergent (non-typically brained) being. I consider myself to be a multitude rather than a singular entity. The three dots before my name stand in for the beings who help form 'me,' but whom I do not know – the microbes, fungi and yeasts, all living beings, who make up my physical self. When you read my name the three dots invite you to take a small inward pause, a minute moment of silence. It is my gift to you in this busy, noisy world.
I will use this Vital Capacities residency to explore my interest in paths and walking. I will be using video, photography, drawing and writing to try and understand a bit more about my love for tracks and trails.
Three years ago, I was on a day walk through the Warwickshire countryside when I had a sudden vision of a female being, a cyborg, walking the same path but in the far future. That vision has never left me and has become a huge, multidisciplinary project, called The AuTCRONE Chronicle.
The AuTCRONE walks. She walks endlessly, for hundreds of years. What is it about walking, and particularly walking a given track or path, that fascinates me so? That is the research question I will be exploring here.
Have you ever played the game Myst? In that game you 'walk' along twisting paths, in beautiful, deserted landscapes to strange buildings where you solve puzzles. To me, walking along in that game is the best bit! The landscapes and visuals in Myst are really beautiful and slightly otherworldly. I hope to create some Myst inspired visuals during this residency, maybe even play with a bit of animation.
I hope you enjoy hanging out in my studio here. Do you have any other walking games you think I should check out? Do you love to walk yourself? Is there some special path in the UK I should try and walk during my residency? I'd love to hear from you so please do leave comments, or get in touch with me via social media.
I will say goodbye with a blessing; Not all those who wander are lost, but if you are, may you be on a beautiful path and find a warm welcome at day's end. …kruse