Artist Introduction
I used this residency as an opportunity to investigate deeply my relationship to the path and walking. My research revealed that the paths I love best are fantasy places, imaginative landscapes where everything is perfect and I am happy, and at the same time real spaces, where I am or have been challenged, confronted by my own failings and frailties. Every remembered or revisited path is a palimpsest of movement, memory, sensory experience and meaning. Read more >
Stumpsoft to Hungerdream
Stumpsoft to Hungerdream is a collection of word drawings accessed by choosing selected words on each page. This allows the reader to curate a different experience with each reading, determined by the words they choose.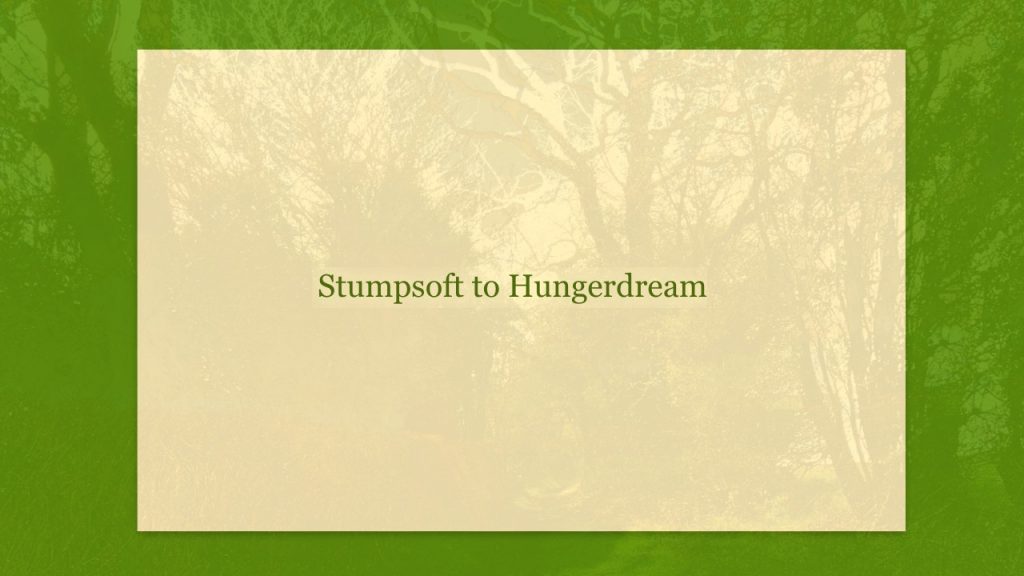 Directionsgreat to Storyplace
The animation, Directionsgreat to Storyplace is an illustrated word drawing. The visuals were created from digitally altered photographs of paths that I have walked in the last two years.
Stumpsoft to Hungerdream
– audio version
The audio only version of Stumpsoft to Hungerdream is a reading of four of the word drawings