Artist Introduction
Trumu Fetish: The Priestess.
The Trans deity, with no name, is all-seeing. You will find the Trans God where the cosmic ocean and light meet. A God transforming the experience of being in this universe and cleansing the pain of Transgender beings. It has been waiting to meet you.
What you are about to experience is an intimate moment with the priestess. The priestess will take you on a journey to meet the Trans deity. Your patience is the key to this journey. Do not give up. We will see you on the other side.
Trumu Fetish: The Priestess
Click the image below to visit the piece: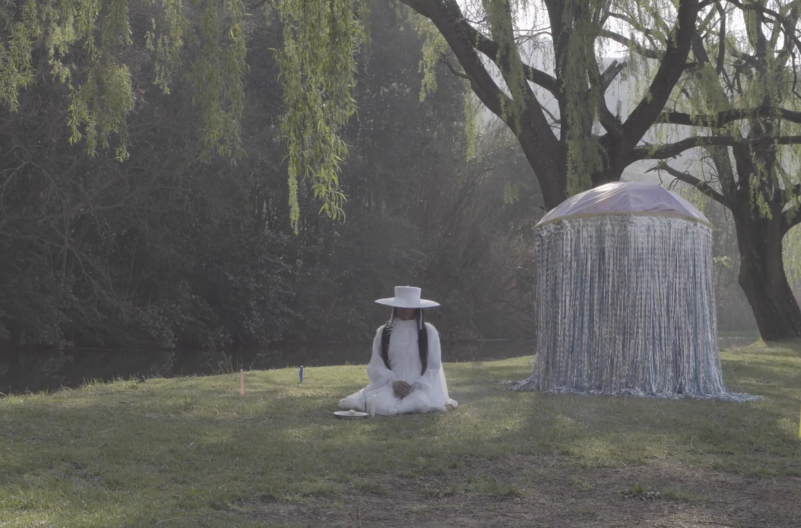 Trumu Fetish: The Priestess – Credits
By Pyramidkofi
Artist: Amaqhawekazi Emafini Malamlela
Assistant: Courtney Thandiswa Mthethwa
Videographer: Sibusile Mhlanga
Video Assistant: Tiko Motabatsindi
Photographer: Sibusile Mhlanga