Hi Hi
Bassam here, and welcome to this space where ill be posting some WIP images of a project I'm developing with˚ʚJennifer Mehiganɞ˚ .me and Jennifer have made a lot of work in the past, some short film works and lightTM Collaborations but this will be the most ambitious of our collaborative works.
we generally use the picture below as our portrait, Jen being the horse and me being the armored figure (time for an update as i think we are now maybe both horses ???)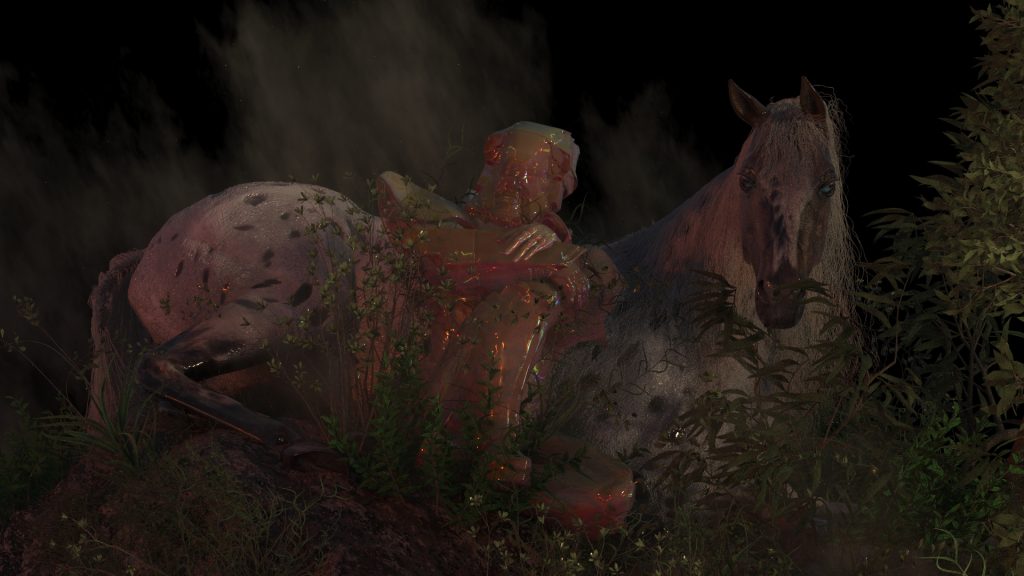 We made this short film/video a while ago, and its functioned as a precursor to the work we are making together now. The work explored themes of divine retribution, queendom, and climate change through the lens of Catholic iconography, constellations, and Fallopia Japonica (Japanese knotweed). Through out the work you encounter images of embracing horses, highly stylized diagrams, floating eyeballs, a dead horse, a hand growing flowers out of its palm and other convulsing plant life.
I will be using this residency to build the world of the film we are making together, so ill be posting some images of character design, landscape layouts, portraits of computer generated flowers, CG outfits among other things. ❀❀❀❀❀❀❀❀❀❀