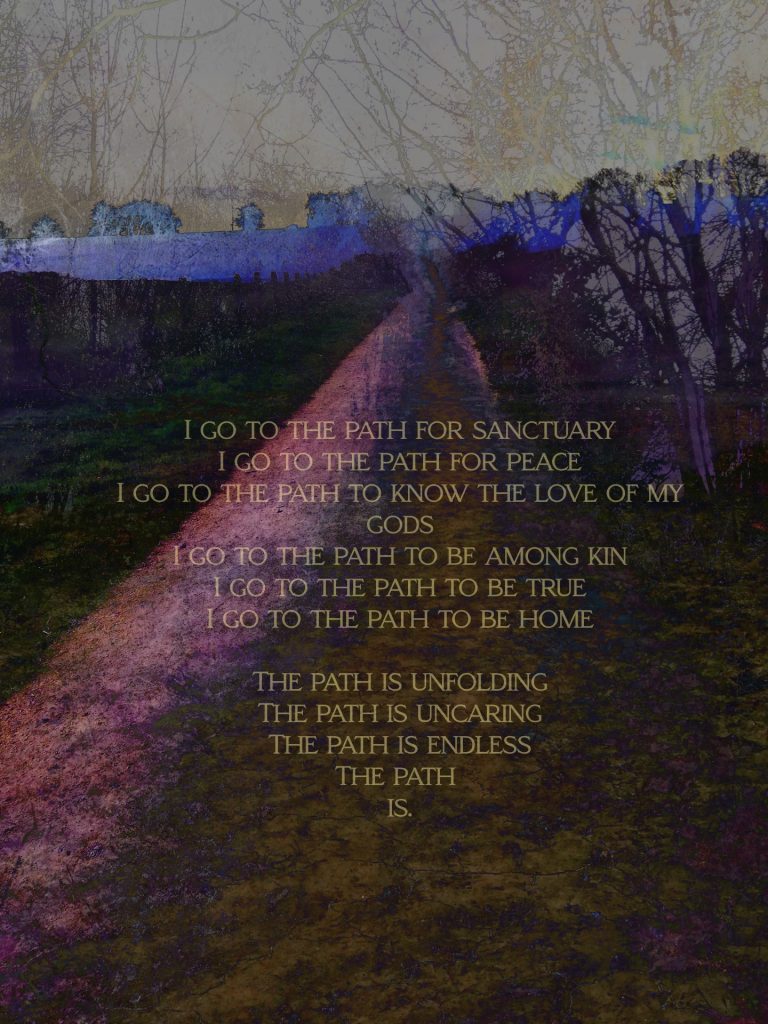 This had been a week of deep thinking and much doing. Most of the doing has not been about this residency though, which has been frustrating. This has been a very ovewhelming month. I'm not a summer person and August is often a rather fraught month, maybe for others too?

Anyway, there's been a lot going on and I have found myself on a couple of occasions this week walking on the few paths I can find near my home with a feeling that is like a little half dried out sea creature crawling down the sand to the blessed water.
I think about the people in Afghanistan and their desperate scrambling for sanctuary. I think about all the people who take to the road to flee terror and danger.
Going to the path, even in my privileged life, can be necessary medicine, sanctuary, peace. I wrote this poem while walking along a path, feeling a deep need for green spaces and the peace of trees. I wanted it to feel a little bit like a prayer, particularly the 'celtic' lorica or caim, which is a prayer for protection, asked either for the self, or as a blessing for others. These incantations contain a lot of repetitive elements. I think many of them were written or created (most come from a time when there was very low literacy, and the loricas may have been passed on by word of mouth). They feel to me like walking poems, that is, they fit the pace and rhythm of walking.