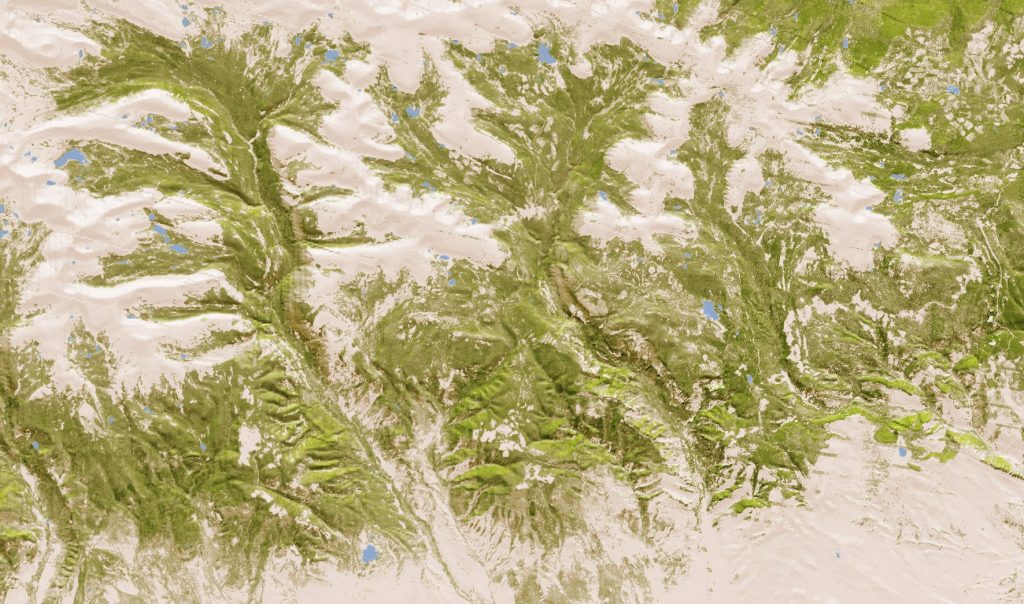 How can a forest disappear without any trees being cut down? Here are two images showing the same region, the Uinatas mountain range, that show how something can disappear in an instance in satellite-assisted visualisations.
Researchers show that 6% of global forests – equivalent to the size of China – disappear when you define a forest by 10% tree cover instead of 30%. Tree cover describes the density of trees in an area and is used to produce forest/non-forest maps which the researchers say are causing issues.
I started looking at forests because the Serpekov-15 bunker is an area of Russian forest, and this finding relates to my interest in the discrepancies within computer-assisted, data-driven vision. From one perspective, there is a forest. From another, there isn't.
We might be physically present in that forest and yet it wouldn't exist.
https://earthobservatory.nasa.gov/images/86986/is-that-a-forest-that-depends-on-how-you-define-it
https://earthobservatory.nasa.gov/images/87176/when-a-definition-makes-a-forest-disappear