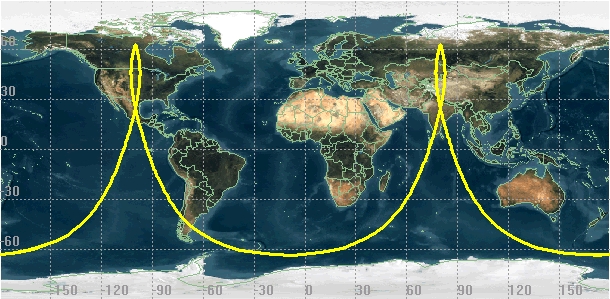 It was the OKO satellites connected with the Soviet M-10 supercomputer that mistakenly identified sunlight on clouds as the movement of nuclear missiles (OKO being the Russian word for 'eye'). They detect infrared radiation which is then used to interpret the trajectory of missiles from the heat of their exhausts.
The OKO satellites moved on elliptical Molniya orbits of which there are some nice visualisations on the Wiki page.
Molniya translates as Lightening in Russian and this type of orbit has been used for telecommunications, TV broadcasting, and weather monitoring as well as in the military early warning systems I'm looking at.