I've been working on this project for the past two years, during the time I made two videos that related to the subject. As I mentioned before, I couldn't digest the subject into one simple work.
The Journey begins at the end of 2017 after I finished a project called "The Yellow Snake Is Waiting". As usual, I look inward to see what is that thing I want to express in the form of Art. I started to paint. I painted some sea turtles and artificial satellite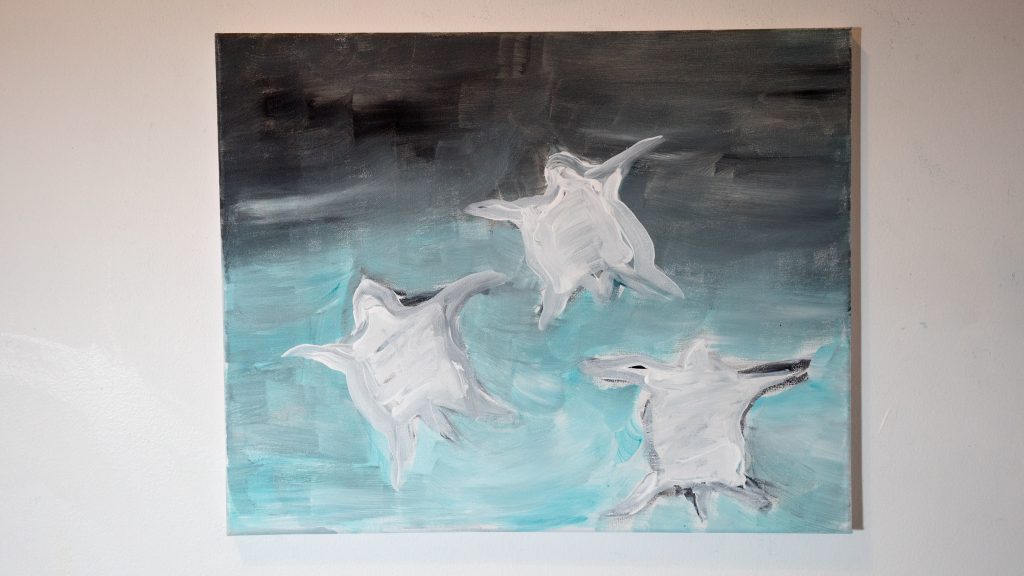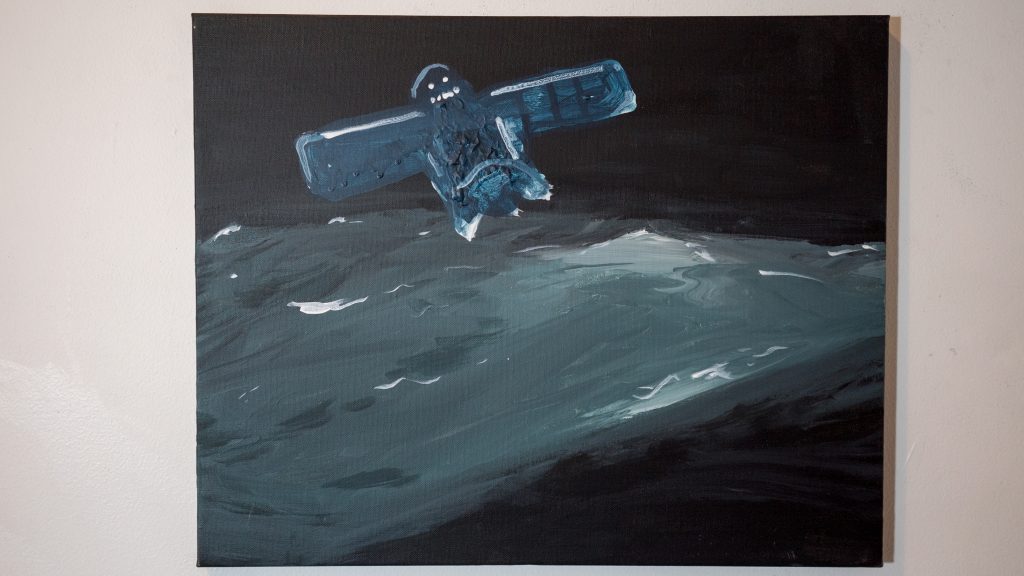 ◐◒◑◓ 6 months past ◴ ◵ ◶ ◷
In 2018 during my 6-month residency at Trestle Art Space, I was thinking about the relationship between sea turtles and artificial satellites. 20000 miles under the sea caught my eye, one of the main character Captain Nemo, he lost his family back to his hometown now he traveled the underworld took it as his land. This reminds me of the idea of Utopia, my journey from Taiwan to the United State. My research shifted from artificial satellite to Utopia…
This video includes three parts, interview of scientist Campbell Watson, a 3D utopia made according Campbell's picture and internet meme that draw cats blindly. I combined these ideas trying to picture Utopia in a chaotic way. The idea of Utopia is so simple yet it does not exist physically…
◐◒◑◓ 16 months past ◴ ◵ ◶ ◷
In 2020 January, I travel back to Taiwan to work on the project "Hypothesis Voyager". During the trip, on a train trip to the east of Taiwan, I dreamed about… things… and filmed some footage on the train then made this video below that talk about illusion in the space and the eager of human to create.
These two works pictured my mind on this project. Now I am still studying some literature about Utopia(see 🔗🔗🔗🔗 previous post 01 in the research section), but I am thinking about the immigrant, myself more now. I will be talking about more of what I've been writing in the next post.
* "Visions of Tomorrow Today" was participated in the show "The Turning of the Fifth Age" during march 2021, curated by Esther Lu, Shih-yu Hsu and Heru Hikayat. The curatorial team think the exhibition is relevant to Margaret Atwood's essay, Time Capsule Found on the Dead Planet. Here's the curatorial essay worth reading.
ヅ