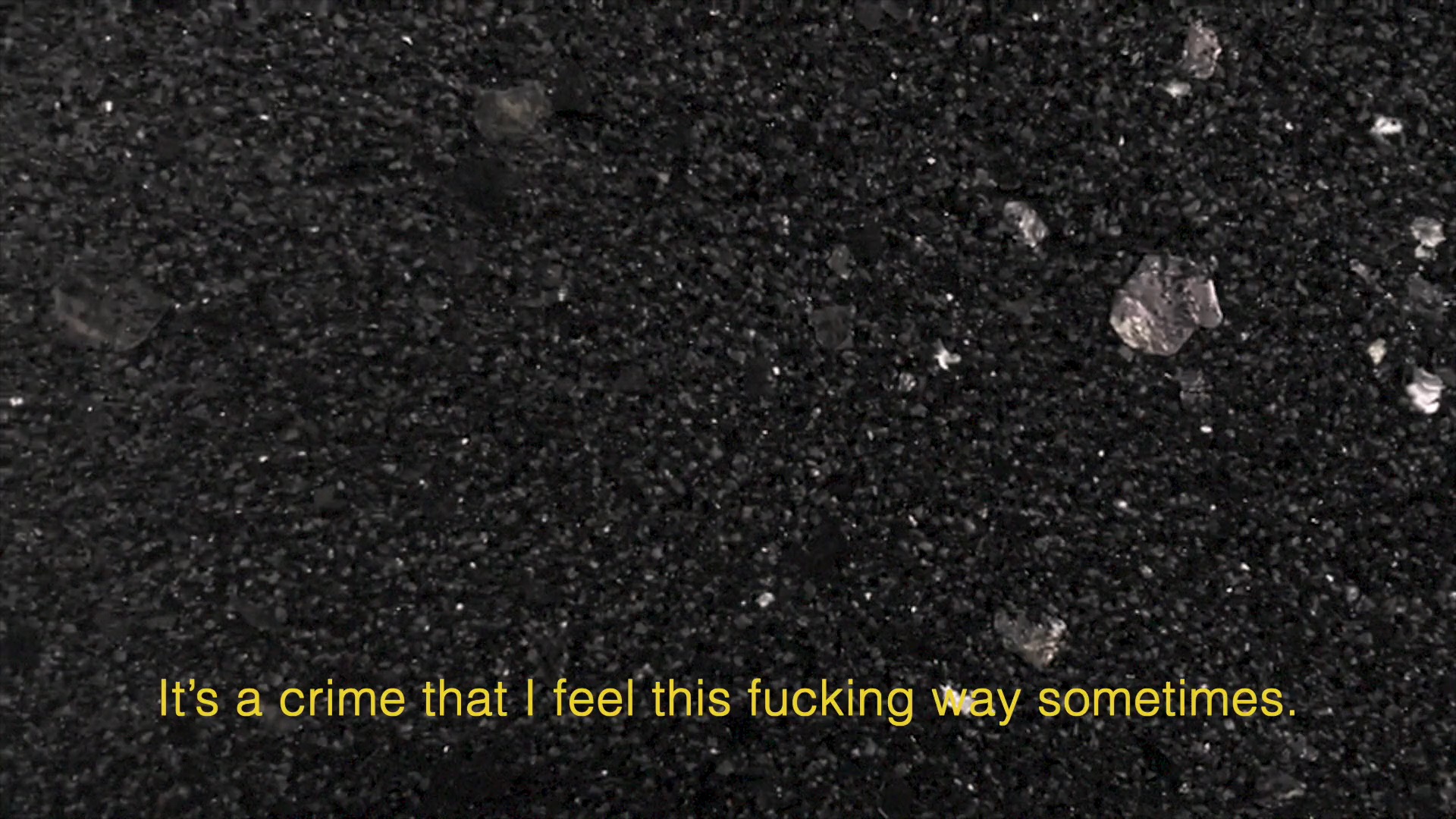 Park McArthur & Constantina Zavitsanos' film, Scores for Carolyn appears in PRESENTS exhibition.
"Scores for Carolyn is a short open captioned video playlist of instructional scores for care with two or more people.
Named for (and to) our friend – the artist, Carolyn Lazard – the piece intentionally blurs roles of care provider and receiver; it is accompanied by slowed slurred sound that reads the video's captions as they appear on screen." – McArthur and Zavitsanos.
PRESENTS is an online screening of short video works that don't require an abled or physically present body in order to be performative. Curated by Romily Alice Walden and Frances Breden.
See the exhibition now: https://vitalcapacities.com/presents/