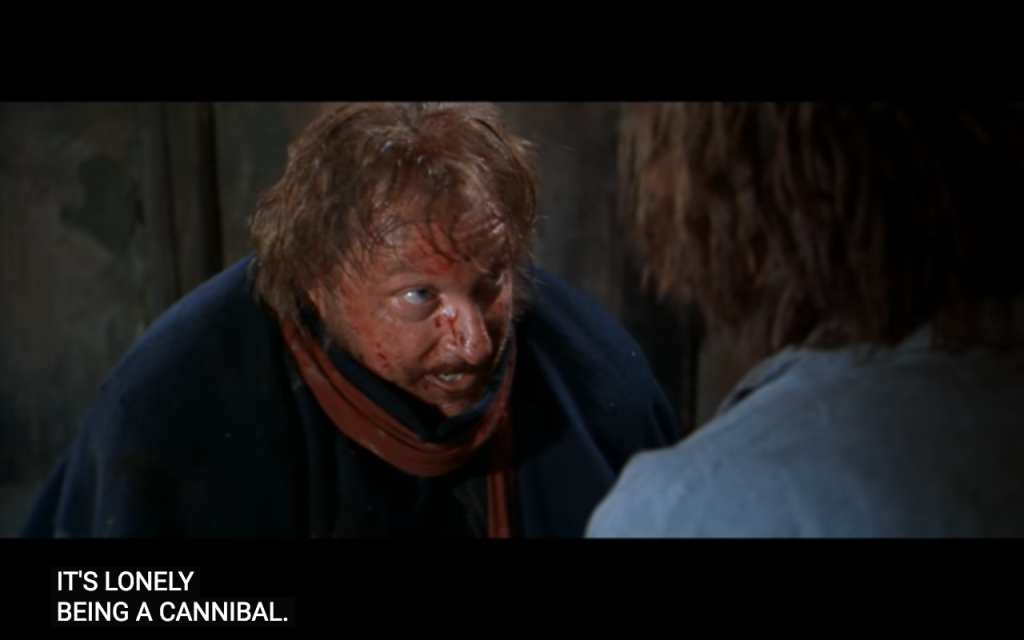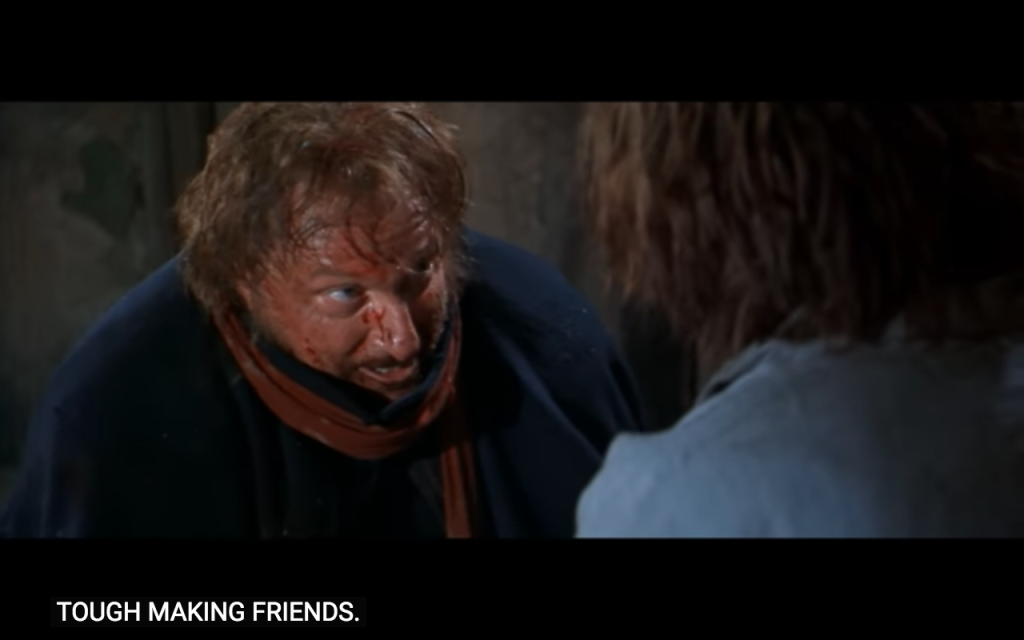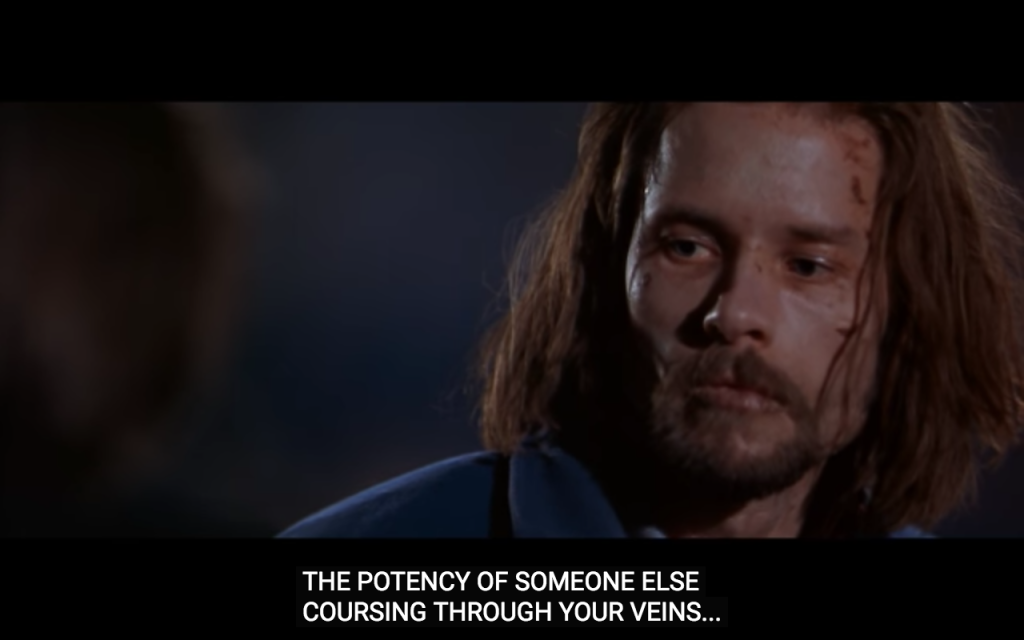 I came down with a cold over the last two days and so lay in bed eating soup and crisps and watching films. Two of the films I watched were Anthony Hopkins Hannibal vehicles (Red Dragon, and Hannibal), and both were pretty bad (admittedly, Red Dragon was the least bad of the two), and really showed up how Anthony Hopkins Hannibal is like a one-dimensional cartoon character, in comparison to the genuinely terrifying black hole of Mads Mikkelsen's iteration.
Anyway, the other film I watched, continuing the cannibal vibes, was the 1999 Ravenous, directed by Antonia Bird, written by Ted Griffin, and starring Guy Pearce and Robert Carlyle. I'd never heard of it until I listened to this podcast episode with Sasha Ravitch. The film is utterly bonkers, in a very enjoyable way, and has lots of overlaps with the classic vampire story cliche of turning people into vampires so you have someone who can actually relate to you, the desire to be seen and understood in your monstrosity, not shamed or shunned for it. It also brings in the First Nations, Great Planes, and Great Lakes indigenous folklore of the Wendigo:
"The wendigo is often said to be a malevolent spirit, sometimes depicted as a creature with human-like characteristics, which possesses human beings. The wendigo is said to invoke feelings of insatiable greed/hunger, the desire to cannibalize other humans, and the propensity to commit murder in those that fall under its influence"
Ravenous places this mythical creature as a blunt metaphor for the USA's imperialist/colonialist expansion and consumption of people, land and resources, whilst offering an assortment of temporary boons and power to those who will exercise the nation-state's will on it's behalf (which in the film make the characters rapidly heal from potentially mortal wounds, and give them what Carlyle's character repeatedly refers to as 'VIRILITY').
Interestingly, in the Wikipedia entry for Wendigo, Hannibal the TV show pops up again, as this is what Will Grahams hallucination throughout the series is in reference to: