Sometimes I dream of ancient worlds where fruit and bombs have never mixed. Where family, love and freedom co-exist.
Where blurred lines of nourishment and destruction do not need to exist.
Where culture no longer negates safety. Sometimes, I dream of this.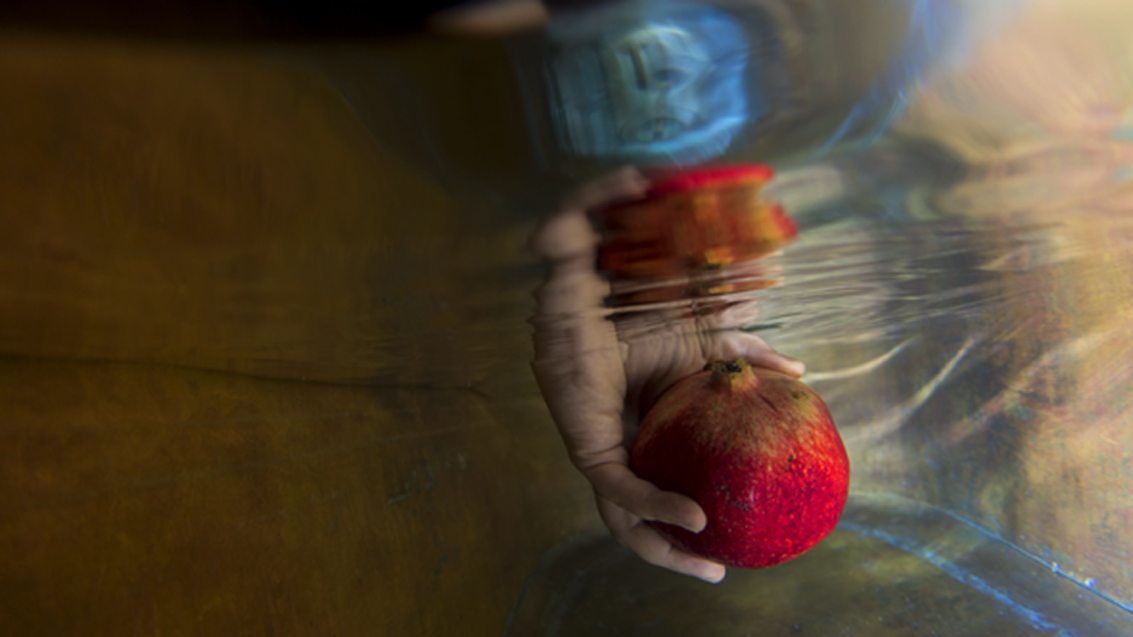 Image info:
Estabrak // Ummi (meaning My Mother in Arabic) 2021/22 // Archival print under Acrylic Glass, mounted on Aluminum Dibond // Edition of 3
ABOUT: Another offering I'd like to share is of one of my most recent underwater images. It's a self portrait, and one which was taken in a time of deep isolation and a work which also translates into other works I am currently exploring.
I've so much to say about pomegranates, their heritage and the importance of them in West Asia. The significance of it's name and the body in which it expresses. There's so much beauty and passion in this fruit, yet so much destruction attached to it.
For years I've noticed it's presence in West Asian arts, yet it's only been in isolation with internal conversations where I've found my relationship to it develop from one of a human eating fruit into a life lesson in history, language, colonisation and love.
Pomegranates have origins all over West and South West Asia, although it can specifically be traced back to Iran. Iran has huge significance to me as it was the place I was born, in exile after my family were forced to flee Iraq.
I'm going to go in more detail about the significance of pomegranates in a separate post which you can find in the research section of my studio, but for now I hope this offering can plant a seed of thought for you as much as it has for me.
The photograph and text were shared earliar this year via the Emeargeast exhibition 'Dreaming Tomorrow'. And the image Ummi belongs to a current and ongoing multidisciplinary project called Letters To Ummi (Ummi meaning My Mother in Arabic). It is the first image in this series.