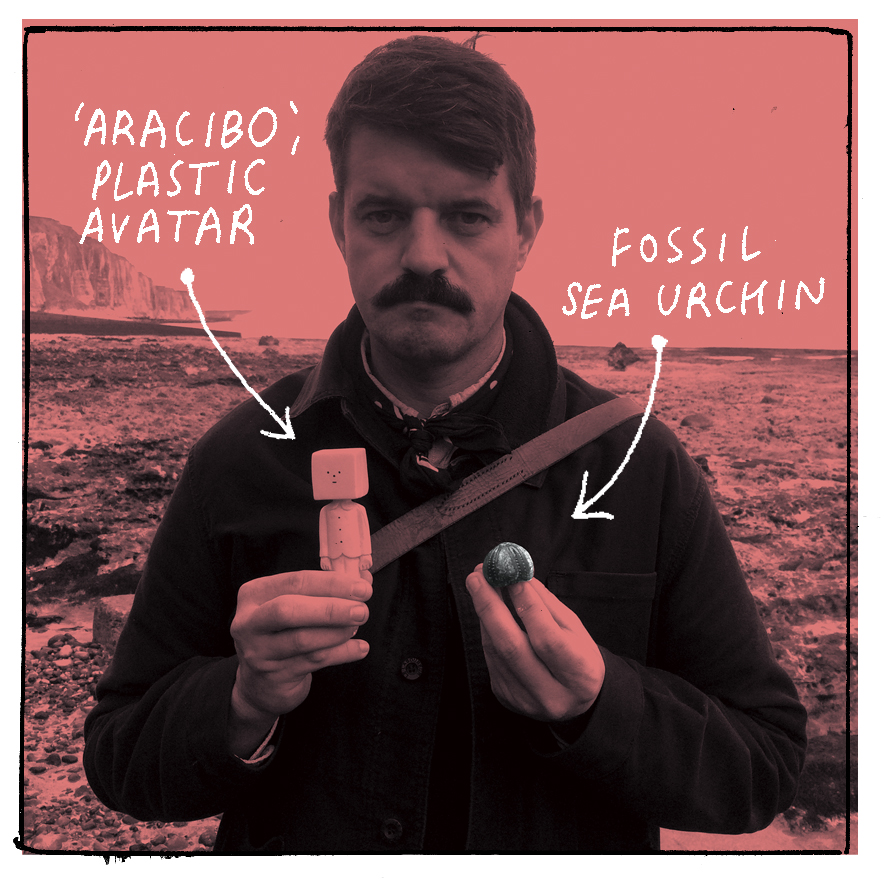 Hi, my name's Daniel Locke, welcome to my studio. I'm a graphic novelist and artist. I'm absolutely fascinated by scientists and scientific discovery, and since 2010 I've pursued projects that have brought into contact with a wide range of researchers, in hugely diverse settings.
Much of my practice has been brief based. I often get employed to help communicate a specific set of issues or ideas. This residency is exciting for many different reasons to me, not least because it offers a period of time where I can explore ideas I have encountered during other projects, that perhaps were tangential to the task at hand but non-the-less incredibly interesting. I intend to make a series of new illustrated narratives that will explore the ideas I have collected. The narratives will form the basis of a short animation, at least the beginning of one.
Please feel welcome to look around my studio, at the work I've posted up – there are images, videos and text. You are welcome to leave a comment or questions for me in the comments section.
Hope you enjoy your visit,
Daniel