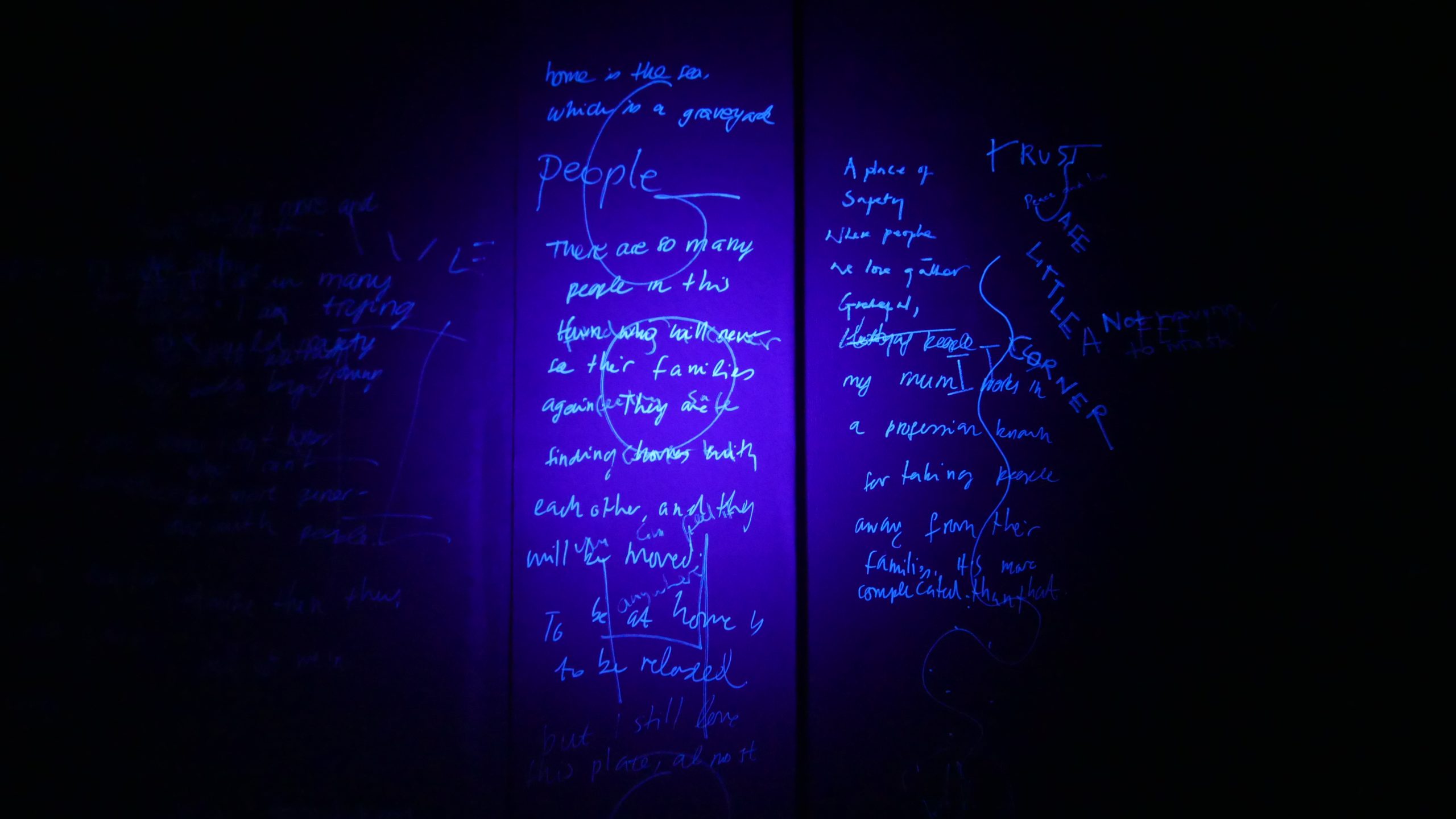 HOMECOMING means allot to me. Each time I take it to a new space I am reminded of it's importance, power and need for shared honest dialogues among strangers.
Above is an image of part of a wall inside DNA space in Folkstone. DNA space is the venue for this latest iteration of the project's social experiment. The image reads multiple different contributions from the general public in Folkstone to the same question which has been asked since the beginning of HOMECOMING in 2019… "What does home mean to you?"
This section alone crosses so many realities…
Sometimes with this work, you are forced to stop. There is no doubt that in the moment which this section was revealed, that is the only thing I could do.
Some of these contributions are overlapping. And here is what some of them say::
home is the sea, which is a graveyard
There are so many people in this town who will never see their families again. They are finding homes with each other, and they will be moved.

To be at home is to be relaxed.

But I still love this place, almost.
G

O

H

O

M

E
my mum works in a profession known for taking people away from their families, it's more complicated then that.
That last one got me. I cried when we did the group reveal on Sunday 3rd July. It might of been the mention about mothers, or the fact that I felt like I understood what this contributor was saying – that they loved someone, a parent, but it hurt. Maybe I am projecting? Because truth be told there is no judgment in what they've said, only the statement explaining it.
Sometimes I'm reminded of the reason why I call this specific branch of HOMECOMING, Homecoming; A Placeless Place. To me, it is the social experiment that just keeps on giving.