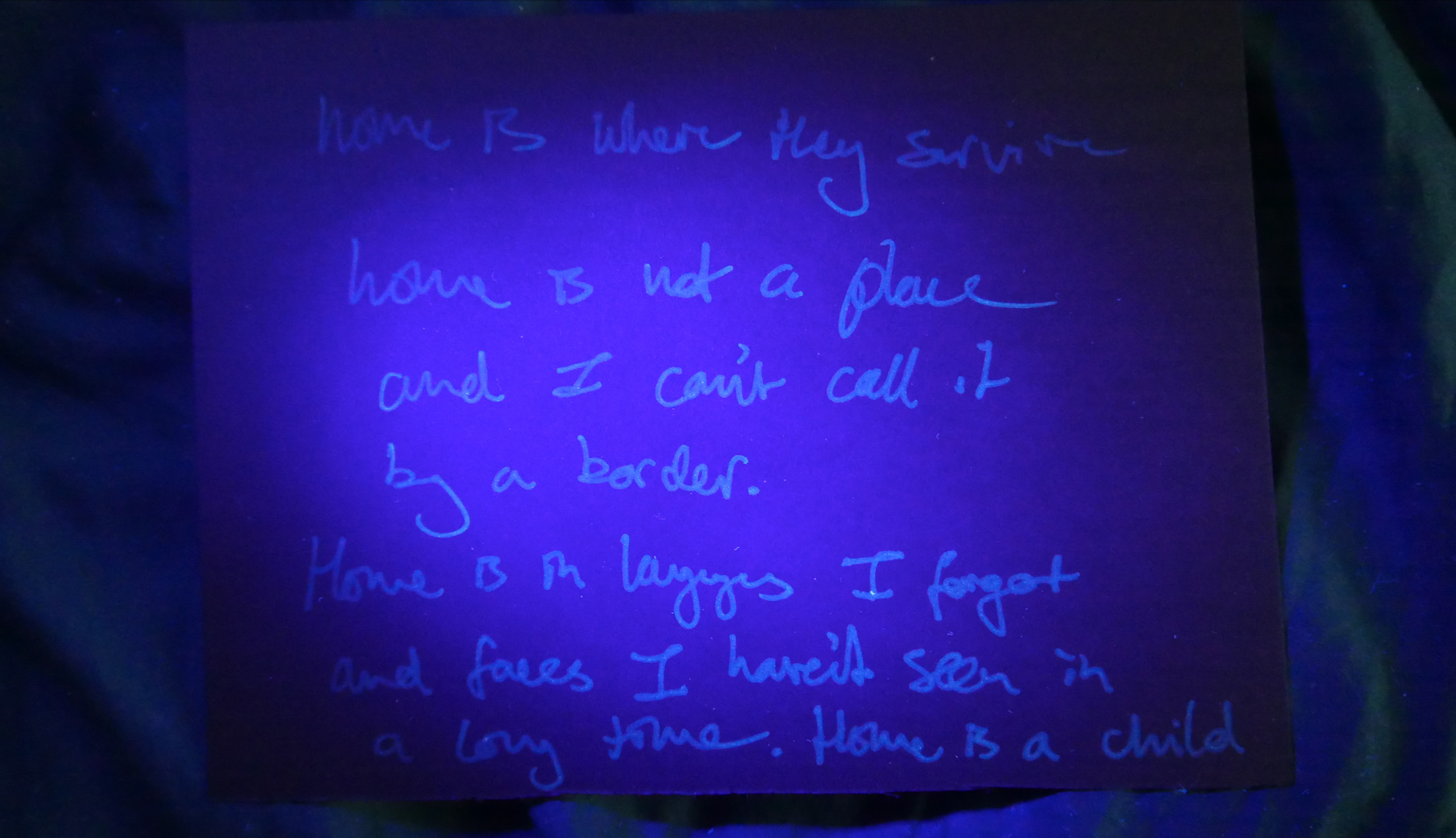 "home is where they survive.

home is not a place and I can't call it by a border.

Home is a language I forgot and faces I haven't heard in a long time.

Home is a child"

– anonymous / Oct 2021 / Citizens of Nowhere exhibition – NOW gallery.
I'm in Folkstone this weekend as part of New Queers On the Block and Last Friday's Folkstone. I'm presenting an ongoing project called HOMECOMING which I started in 2019 the year before lockdown, and have been continuing throughout. The project is based on a simple question
What does home mean to you?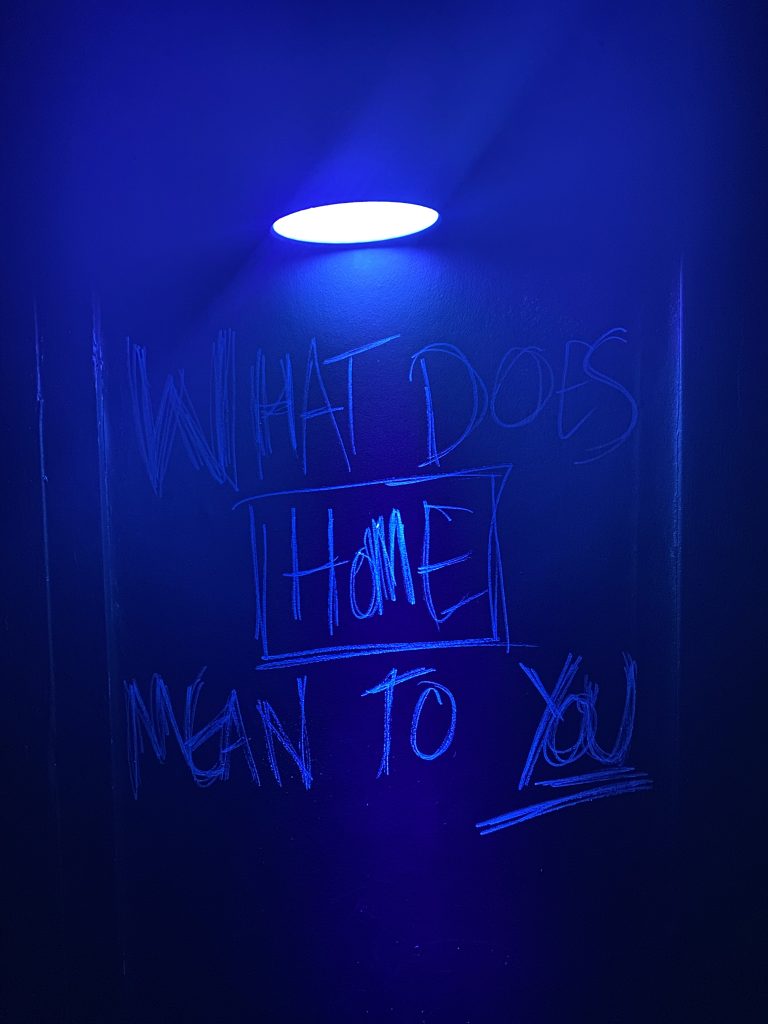 And anyone, from the general public, young or old, are invited to contribute using UV pens (invisible ink) in any language they want, drawing or writing straight onto the blacked out walls of buildings. This iteration see's the work being presented at DNA in Folkstone and has in the space both this participator installation and one of my digital iterations (short film) made of the project 'Homecoming; A Placeless Place' on loop. The film was made during the global lockdown and with the general public in Scarborough, UK.
Here's a little video of the set up of the installation:
On Sunday evening we will do a 'reveal' event where UV torches and lights will be offered to participants for us to collectively find out what's been offered by the public, on these walls.
Really looking forward to Sunday.
DNA space / Folkstone / 6.15pm / Chats, Chai, Film Screening and Baklawa will be shared.
The project is on going and I hope it continues to get to different parts of the UK with ambitions to take the project internationally. We all have a relationship with the idea of Home and for me, this is a conversation I find endlessly fascinating. I want to make more films around this and hopefully, in years to come, put all contributions from so many different towns, cities , countries and spaces, and publish a book about it.
Sometimes, people can be so vulnerable. If you offer them the space to be…