This is a short ongoing anthology that helped me understand my cyborg's nature. There are many texts where I found guidance, and in some cases I left them behind because my identity and subjective awareness feels everything but static, given values. I like to begin with "The Cyborg Manifesto," first published in 1985, the year I was born. I will slowly add here more recent wordings that suggested me new understandings and shaped my thinking.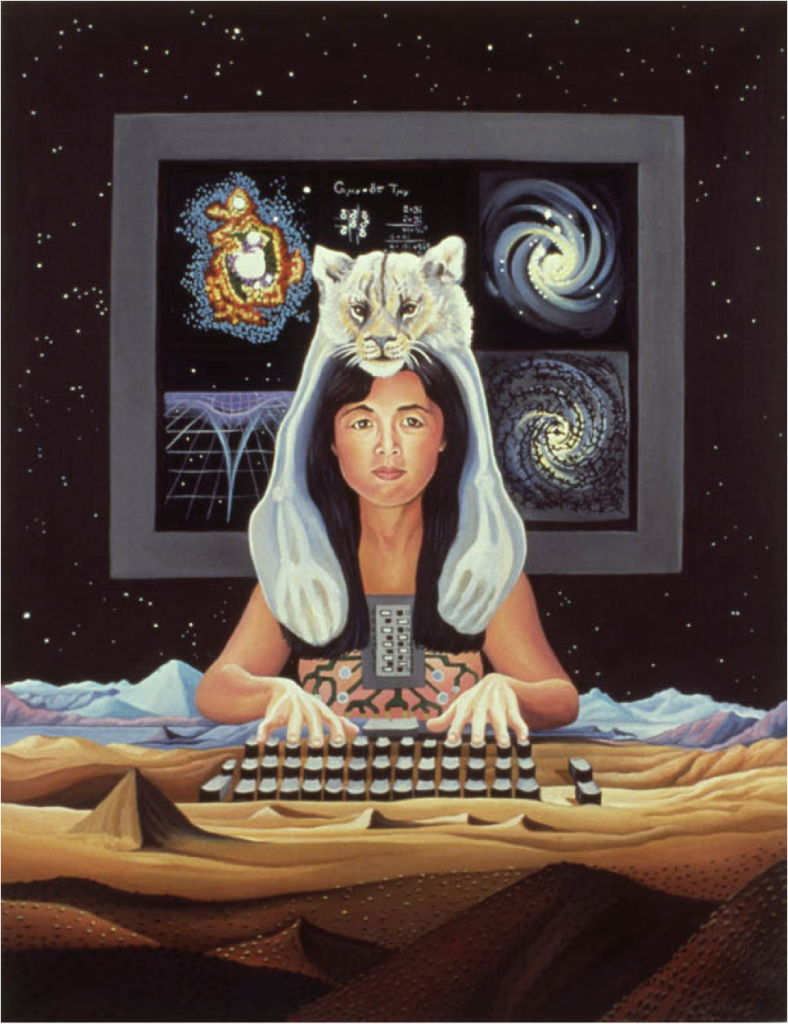 The image's alt-text, is an excerpt form Lynn Randolph's "Modest Witnesses: A Painter's Collaboration with Donna Haraway" in which the authors describe the composition of this painting and unpack its iconography. It feels great to find an artist creating another way to access their work, beyond vision.
Link to a digital copy of the essay, available on Internet Archive.
Donna Haraway, From Cyborgs to Companion Species: Dogs, People, and Technoculture, September 16, 2003.