I had some exchanges about my work lately, which made me think a lot about the language we use. I feel it is essential to avoid using categories like "visual art" because the comfort zone these words secure is rooted in some profoundly excluding average agreement. Whenever we repeat "visual arts," we are not communicating any precious information about the artistic practice or the subject of the research; we create a perimeter that bond a conventional understanding of sensing with the privilege of having access to the specific creative experience. It feels like an exclusive category that only announces who will be admitted to the experience of art.
I doubt that the normative understanding of our senses in most European languages is exhaustive so that we can define artistic experiences with those words. The long literary exercises we regard as ekphrasis express this struggle to translate the senses. There must be more if so much effort has been put into describing the experience of a painting in words or music beyond a simple equation of the normative understanding of the sensing.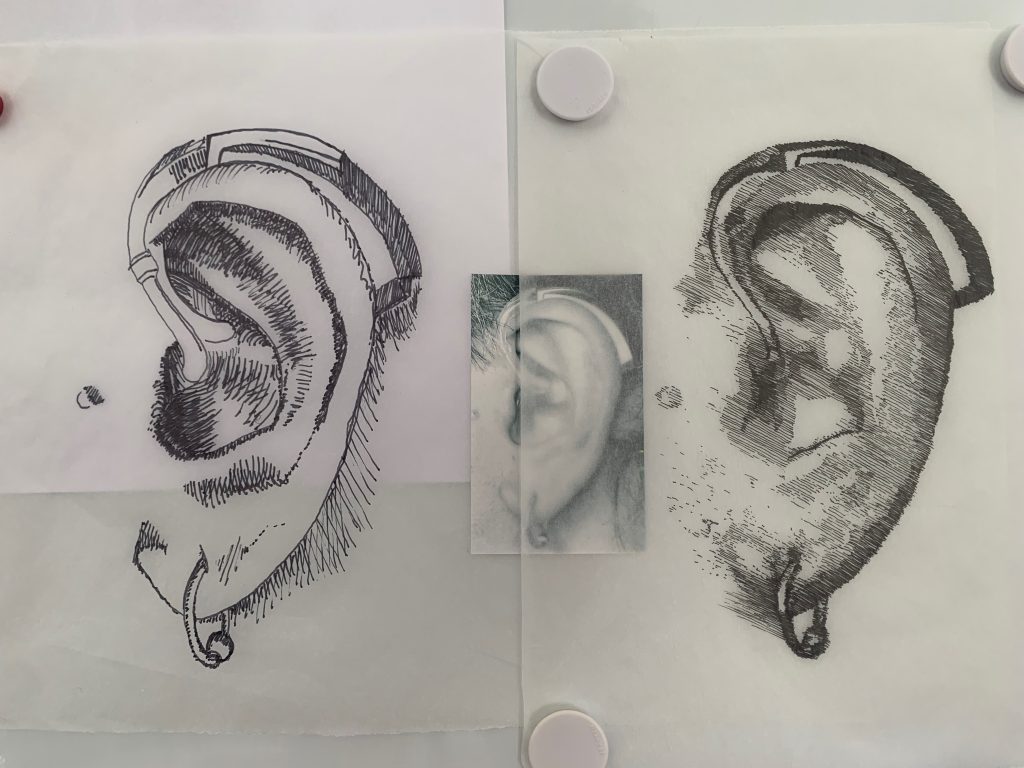 Most of us are familiar with feeling the sound in haptics. It happens with low frequencies and subwoofers, our stomach and lower belly eat the frequencies, and our breath becomes a continuum with the sonic frequencies. I am sketching ideas to explore the thresholds of the sonic experience, the visual, and the haptic. I am looking for the uncanny territory where I am not finding the right words to describe the knowledge that is materializing; a questioning space where allegories may comfort us and doubts may guide our un-learning.