I am interested exploring darkroom printing with AR/VR. Today I downloaded an Anna Atkins cyanotype to edit and create into an AR artwork.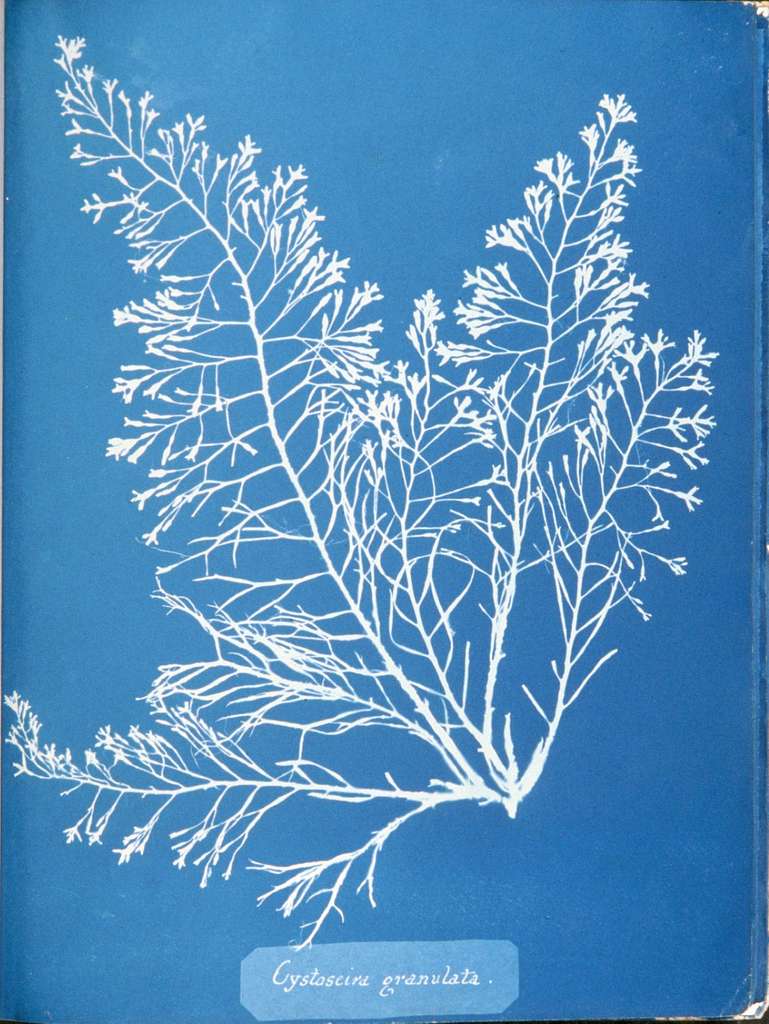 I used Adobe Illustrator to edit the print.
1. Use the image trace tool to turn your image into a vector
2. Use the 3D & materials tool to inflate the vector into a 3D shape
3. Used the eyedropper tool on the original blue colour on the print and added this as the material
4. Export the shape as an .obj file
5. Uploaded to Abobe Aero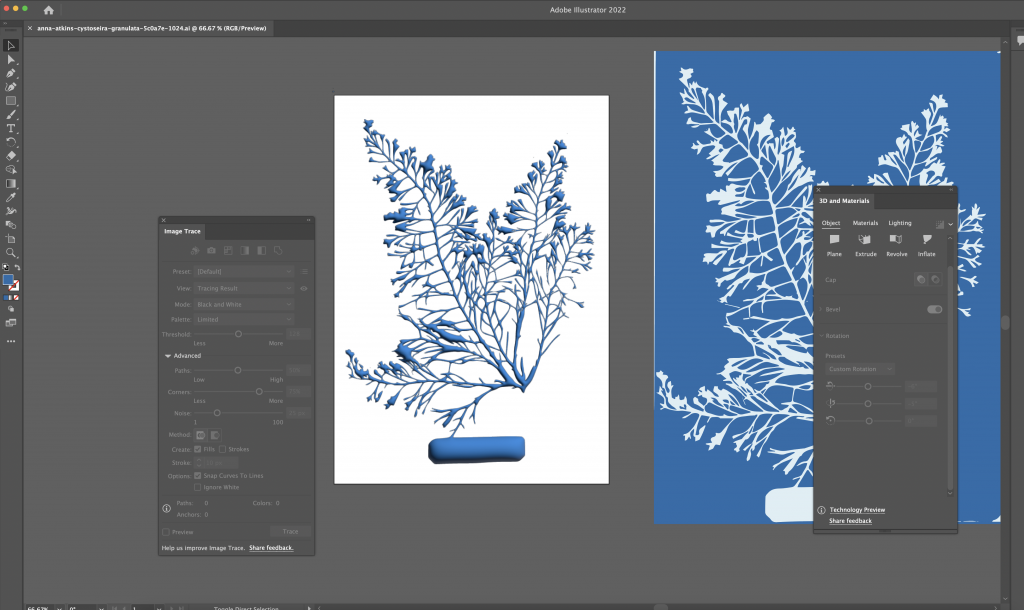 If you have the Adobe Aero app you can scan the QR code below to see the work in AR. Sadly the material hasn't transferred over and so I need to learn how to keep the colour when exporting from Adobe Illustrator.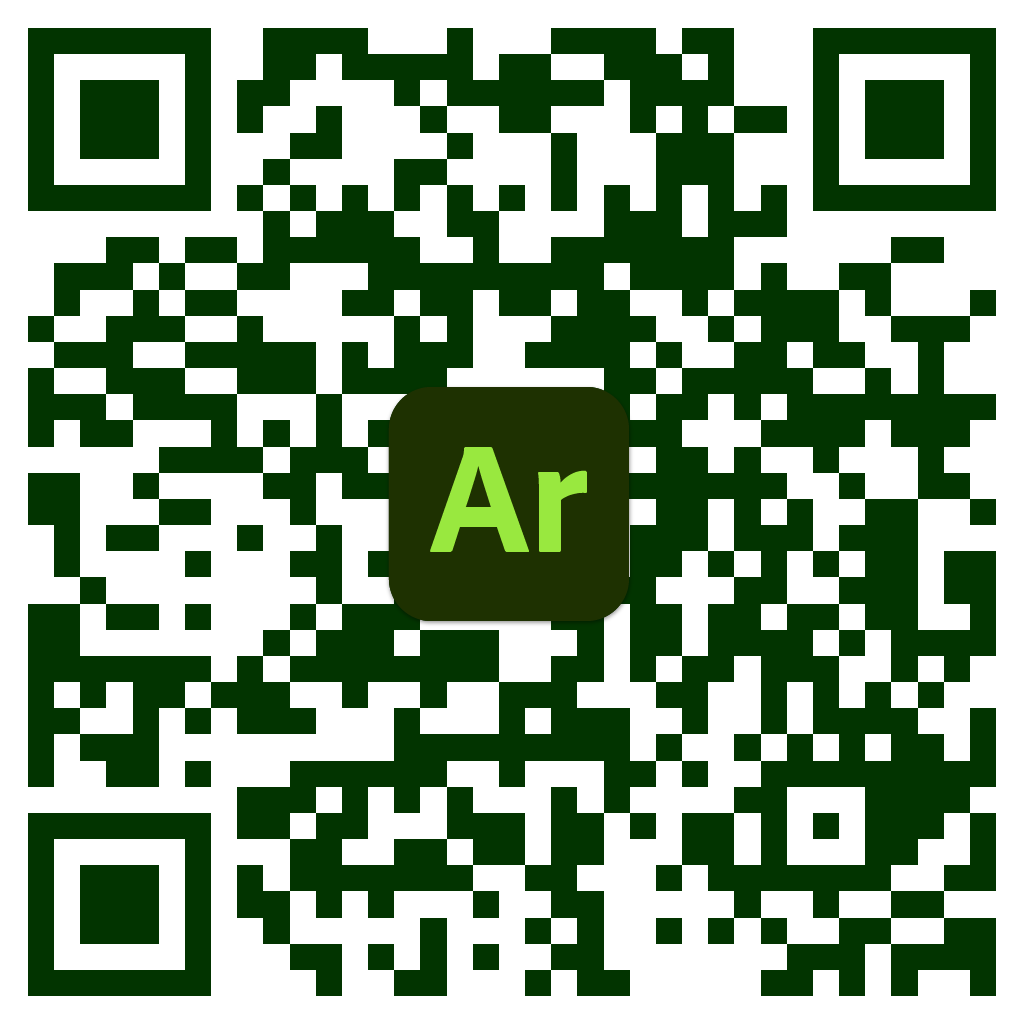 Edit…
I used Vectary to add the colour and I also used Vectary to create into AR.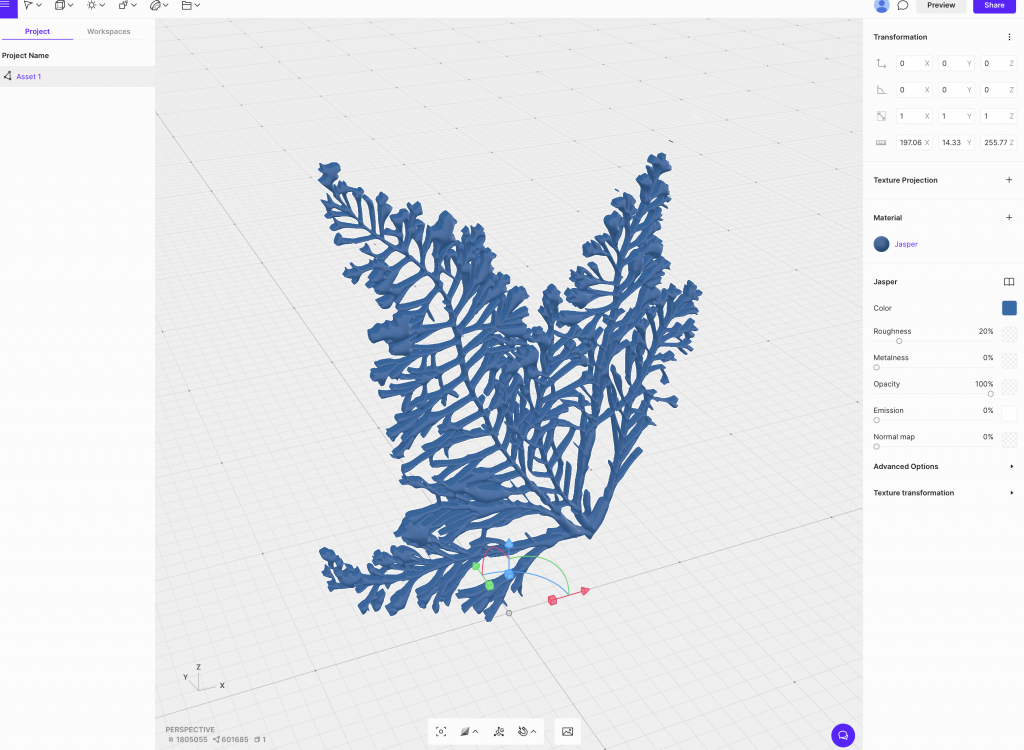 Please find another QR code to see the work in Vectary. You do not need to download an app for this.