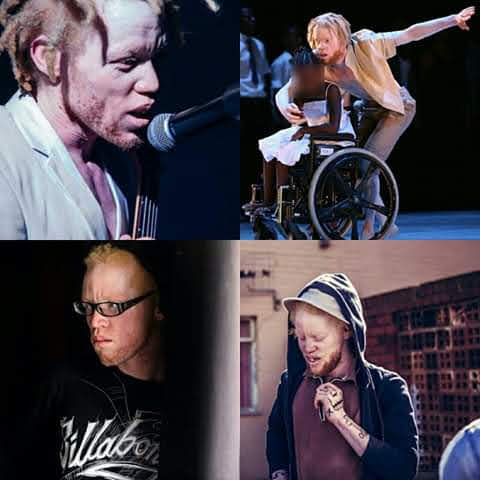 Greetings everyone!
My name is Siphenathi Mayekiso, welcome to my studio. I am a trained physical theatre performer/actor and an integrated dancer/choreographer.
I regard myself as a storyteller and poetic mover. I draw my creative inspiration from different aspects of life, abstract images, philosophy, ideologies and history at large. I am fascinated by objects in space in relation to the body and the inclusivity of what is not part of the body to move as one while telling a story. As an artist I am at a place where I use my body as a catalyst in negotiating dialogues around inclusivity and body politics which circles the notion of being differently-able.
Being part of Vital Capacities residency is an extremely good opportunity for me to expand my knowledge in creating a virtual performance that seeks to be inclusive and accessible. There are a number of concepts/research that I wish to interrogate during the residency while weaving together the narrative using body in relation to objects. For instance, what does the phrase "being-in-the-closet" mean?
Please feel welcomed to look around my studio and the work I will be posting. Spoiler alert: It will be a collage of different images, audios and videos.
Please leave a comment or questions for me in the comments section (below) for us to engage.
I hope that you'll enjoy your visit.
Siphenathi Mayrkiso