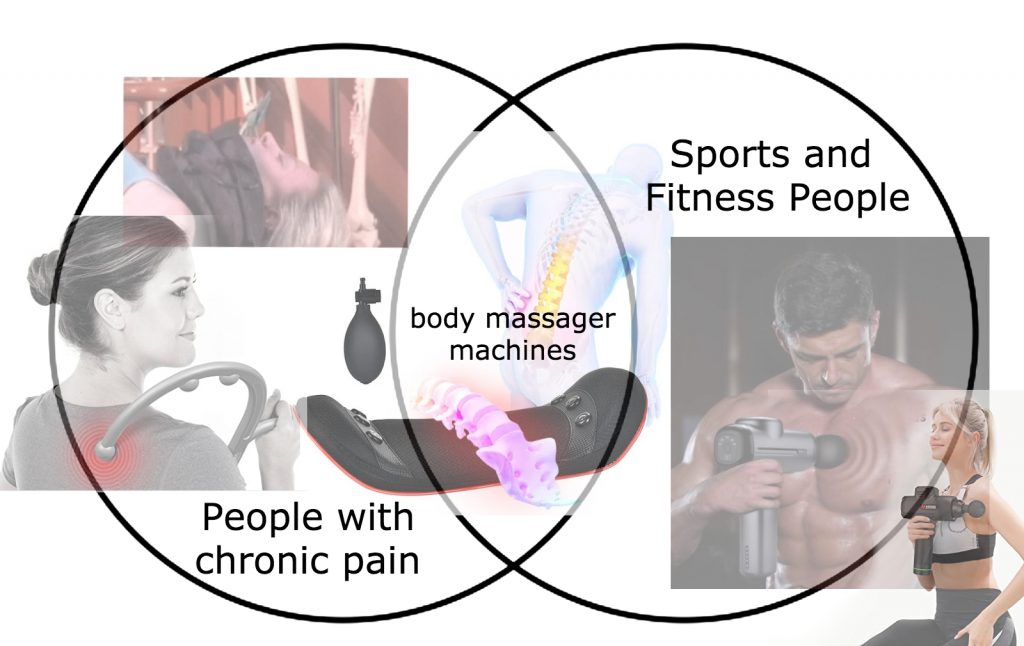 I am really interested in the aesthetic, performative and sculptural qualities of at-home health, care and wellness apparatus. I have used some in the past within installations and performance costumes. The vast array available symbolises a huge deficit in the care we receive from conventional Western health care systems. Many people seek out different types of at-home remedies due to a lack of access to a diagnosis and the required treatments, usually as a result of the structural ableism, racism, classism and fatphobia that is rampant within our healthcare institutions.
I noticed recently that one of these items, at-home self massaging devices, have become appealing to another group. I have always known them in the context of people with chronic pain but I recently saw adverts containing sports personalities endorsing them for pain related to sporting activities.
I find the way these items are advertised often very creepy and unsettling. They are usually demonstrated by perfectly polished and glowing, mannequin-like or cyborg-esque, smiling slim white women. I don't think anyone really looks like this when they are reaching in desperation and pain for their neck hammock or ice pack hat, I definitely don't.