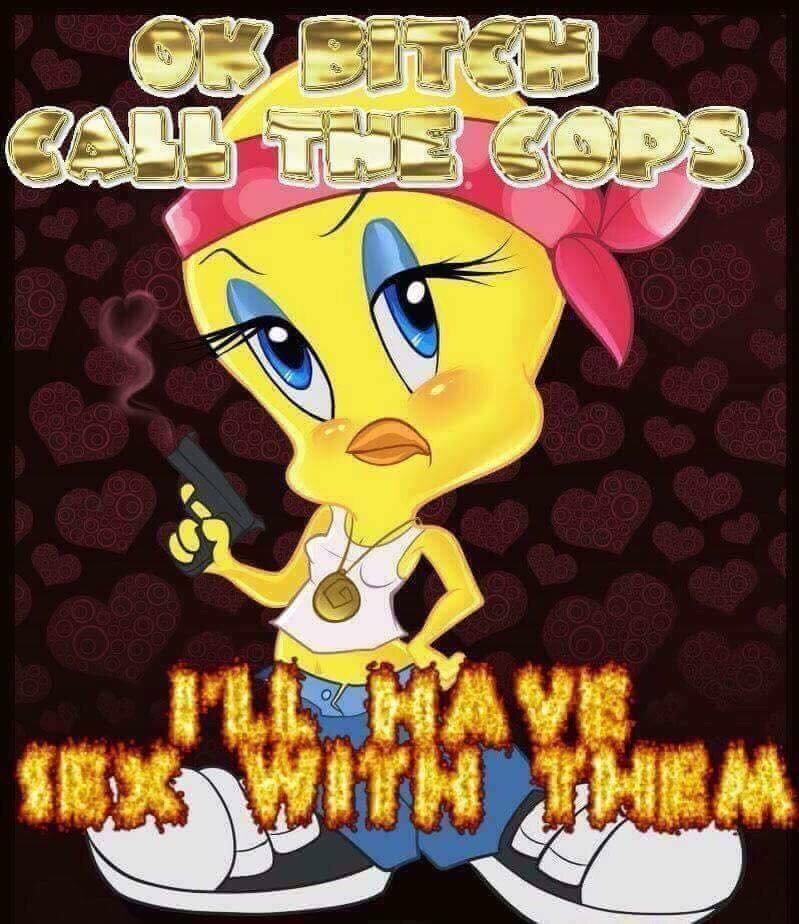 Tweety Bird, whose gender was intentionally ambiguous in the original Looney Tunes cartoons, is one of the first and only examples of a non-binary character in mainstream media that I really relate to. I even have them tattooed on my arm with the word 'LADETTE' (see below).
I love how Tweety's persona has continued to develop outside of the cartoon narrative in memes, one of my favourite being the one above, although I can't find the original creator to credit them. Does anyone know?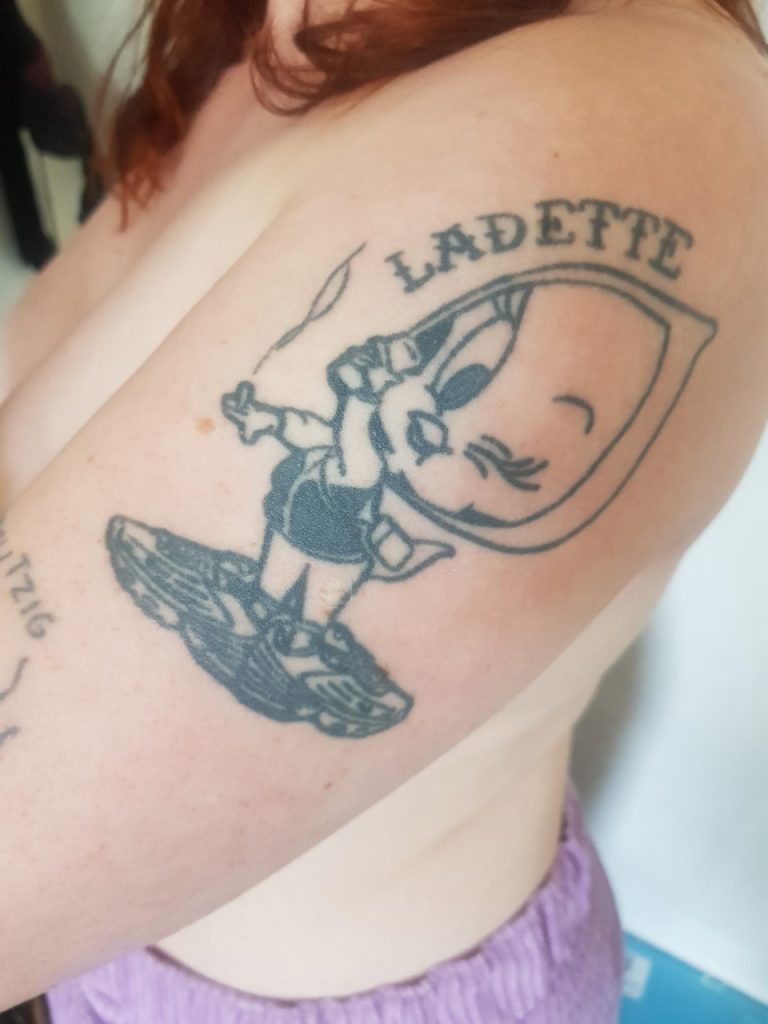 In the cartoon, Tweety survives constant harassment and attacks from Sylvester the cat, all while being a physically small and sometimes unassuming creature, although a crafty and clever side is suggested. Proof that it takes more than hyperable physiques to survive the energy vampires of this world. Looney Tunes played with the ambiguity and fluidity of gender with many of their characters and it was never targeted at a specific gender audience which I think is unusual for a lot of children's mainstream entertainment.
I made a little Tweety meme myself below using some of the vast collection of images I have of unofficial Tweety costumes.