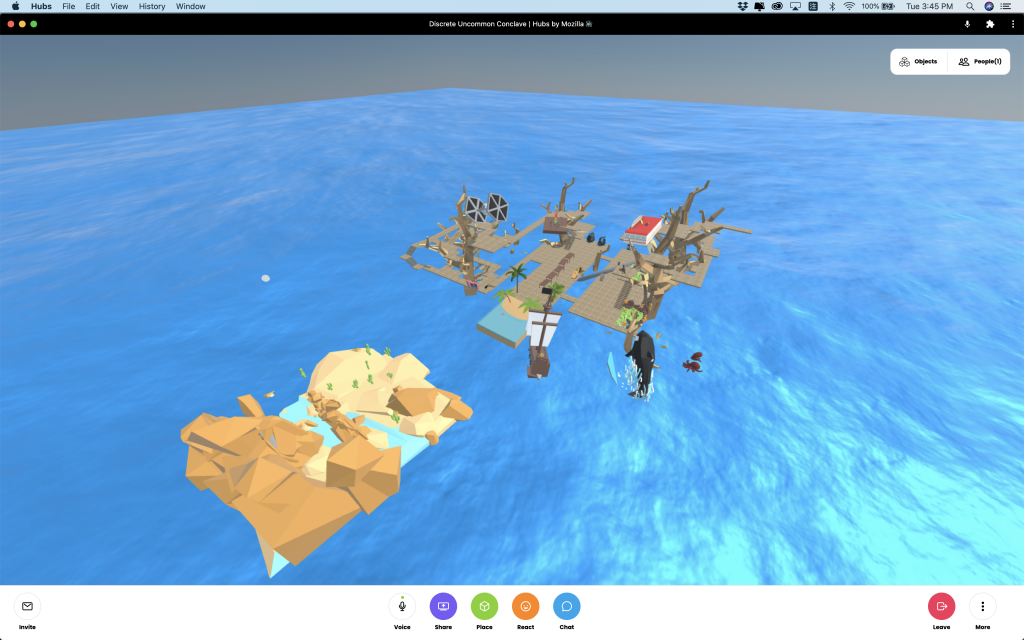 I ran three workshops during the residency. Each of them had eight participants signed up for different occupations. I create a virtual journey ran on Hubs by Mozilla. The journey to utopia start with a train trip then traveled to several worlds to learn the idea of utopia and what other utopian did. At the end of the workshop, the participants will co-create a utopia that solved different problems in that specific world.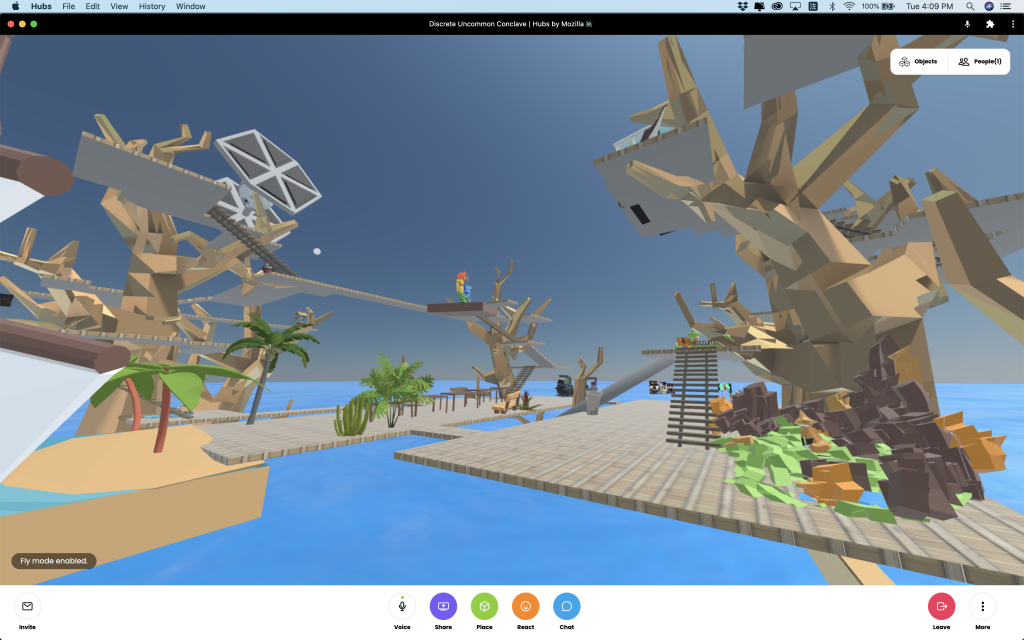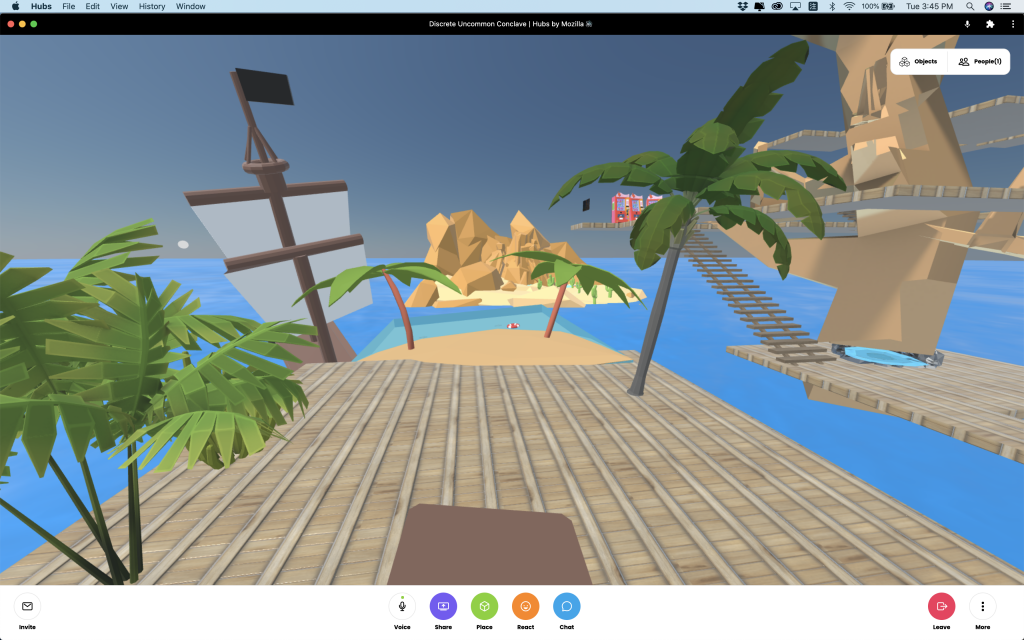 The tree house is a classic scenario, due to climate change in the near future the water raised and flooded everywhere. People living on these giant trees. The problem is there's not enough food and water for all of you, you will need a clean water system, food system, laboring system and a thing that gives people hope.
Here's the island with their approach to food system, water system, city center, recreation and landscapes.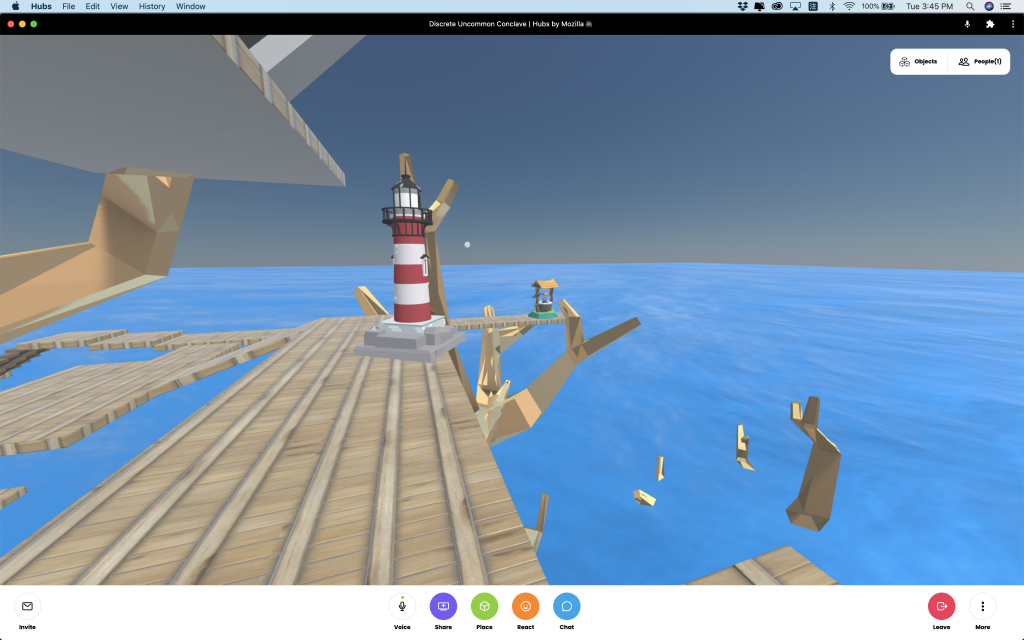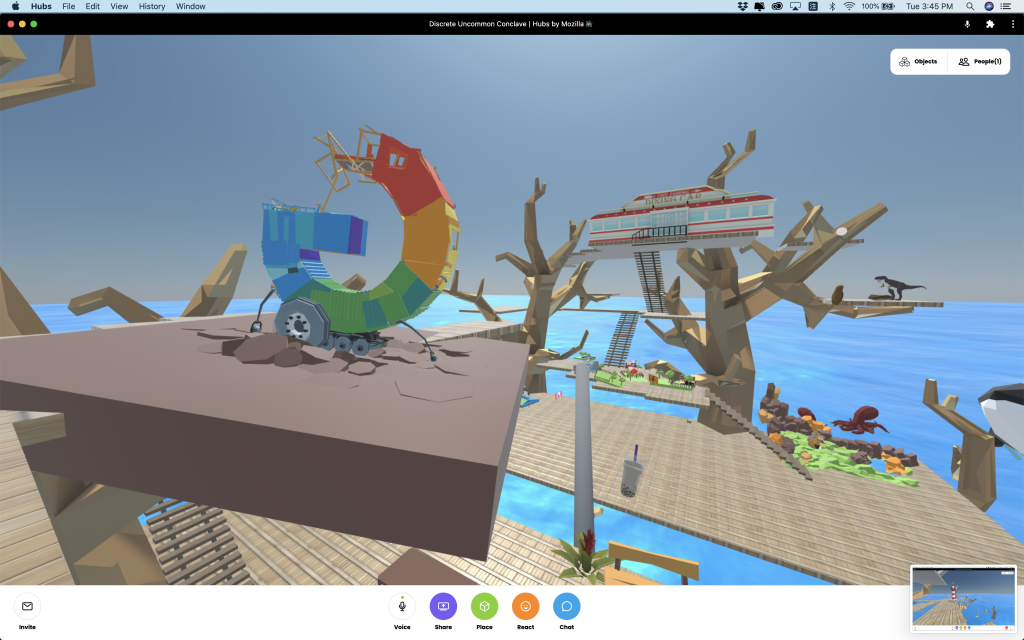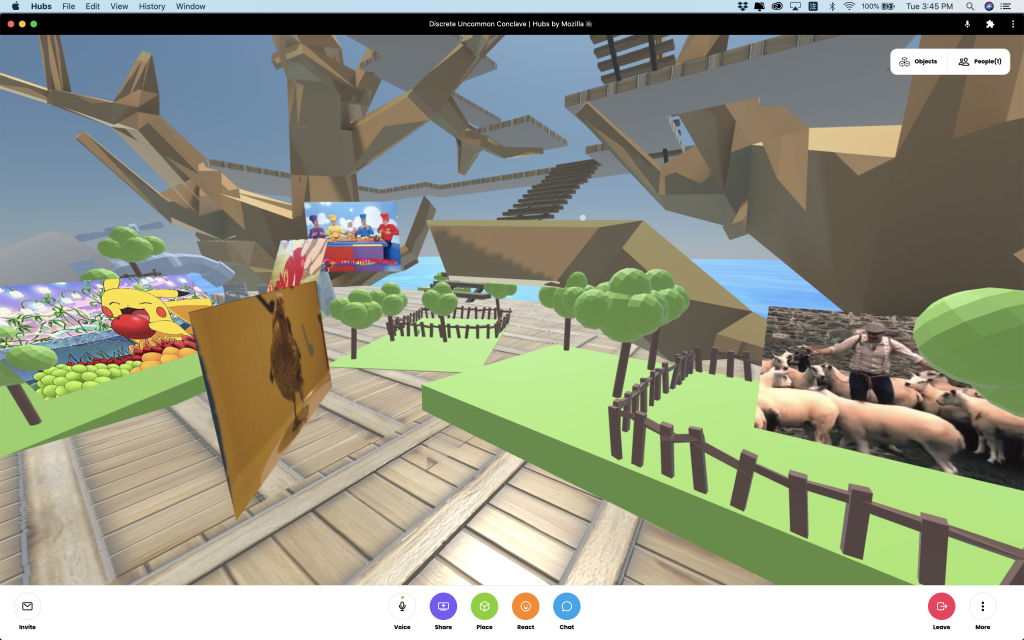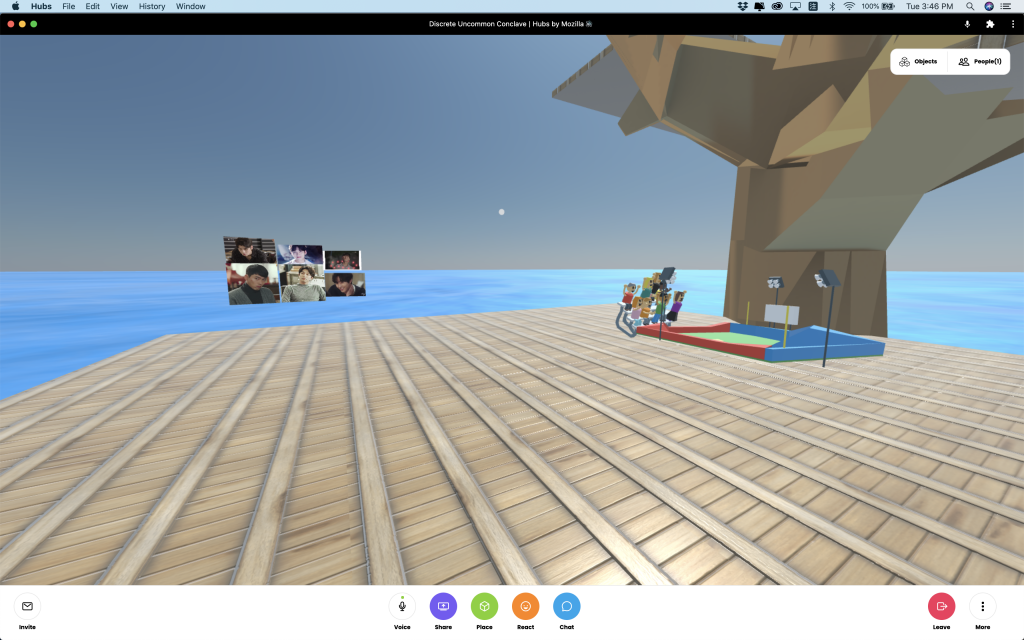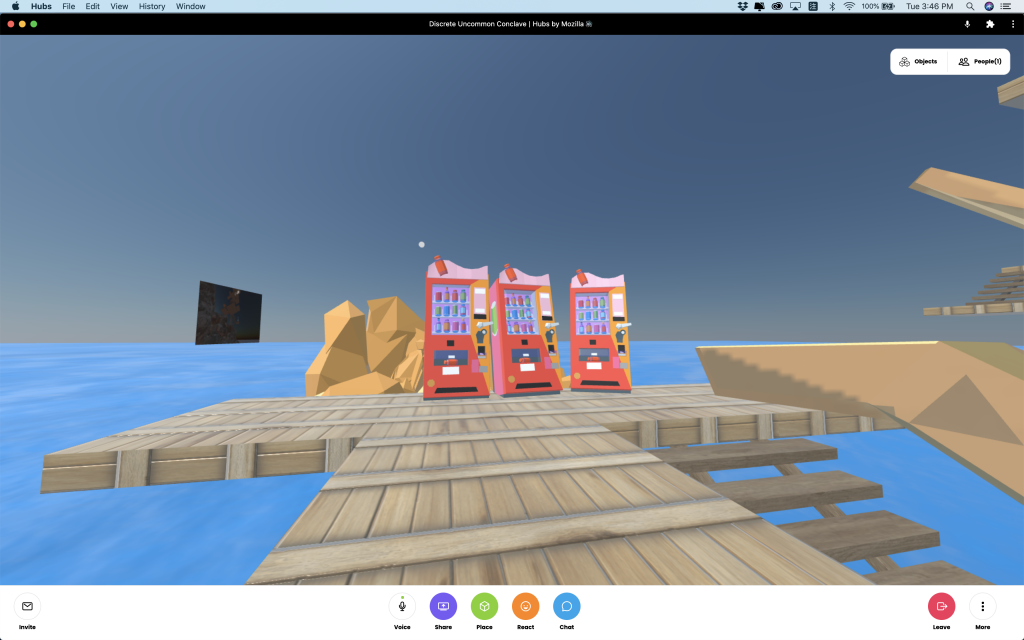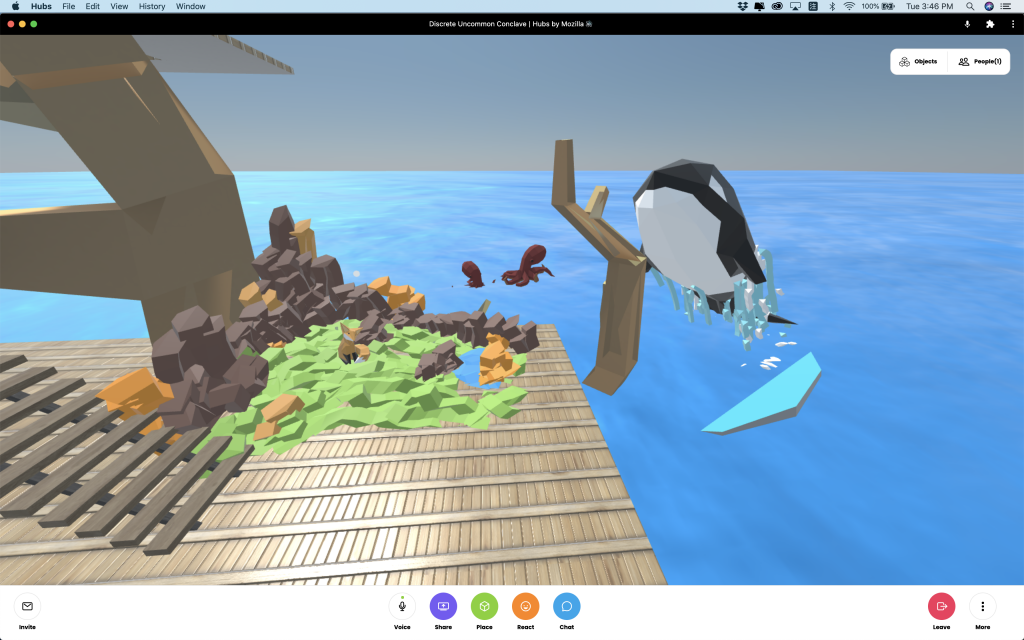 This Utopia is created by "A Train to Utopia" workshop participants, the name of the participants were display in the utopia tower. To access it please contact me.