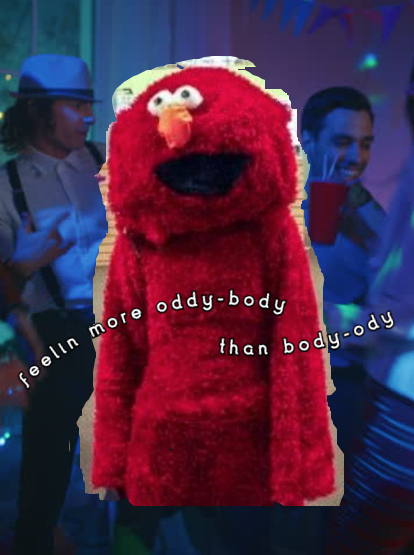 A long-term enthusiasm of mine is mascot costumes. I have a collection of images on my laptop and phone of my favourites. I especially like Tweety for reasons I will explain in a later post.
I like mascots because they are a non-athletic and often surreal comedy presence in an atmosphere which is otherwise very focused on sporting physical ability. Their bodies are so jarring and out of place in these arenas of polished flexing muscles. They are often wrinkly, misshapen, oversized and furry. Anonymous. ANONYMOUS. Hiding in plain site. Now there is a sporting body that I can relate to.
They sometimes race each other to raise money for charity and dance to motivate the crowd (especially in the US), but the focus is still on the humour of their costumes and characters. Most are animal or human-like characters but my favourites are the more surreal choices like, Boiler Man of West Bromwich Albion and the angry looking sunburst, Kingsley, for Partick Thistle, both pictured below.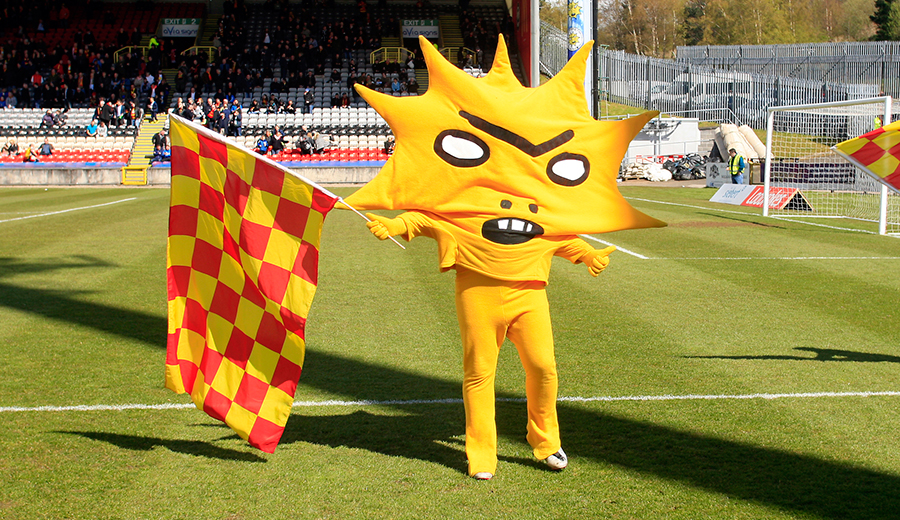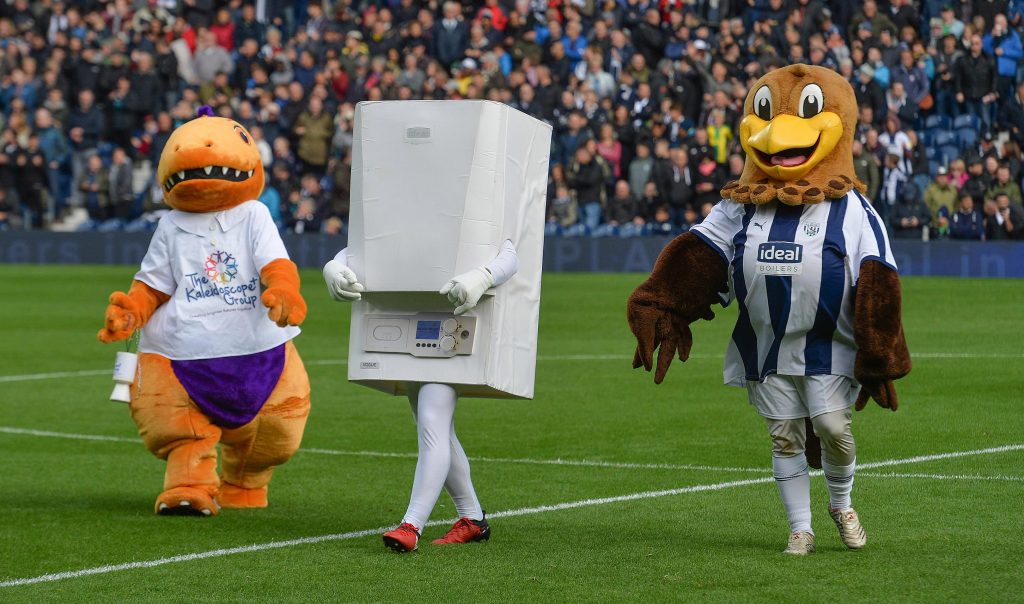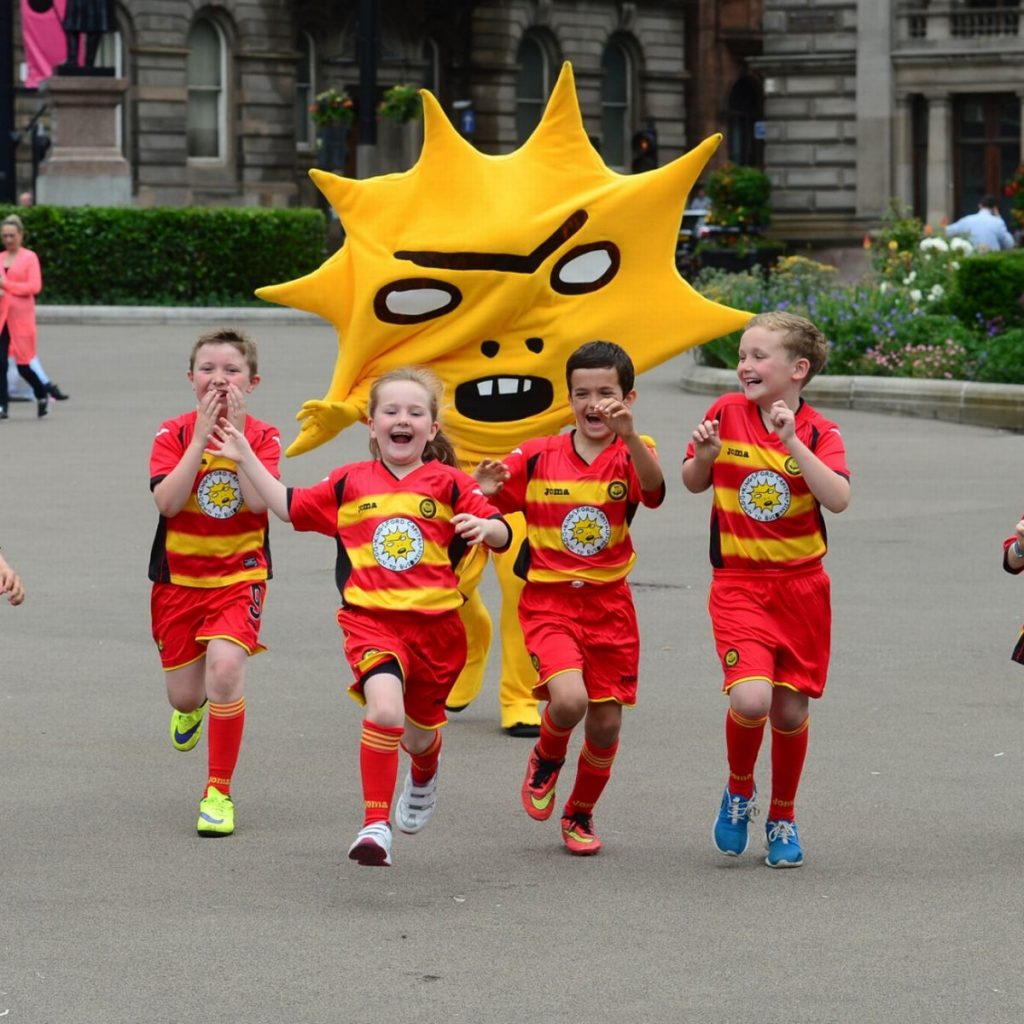 Head over to my studio to see some more mascot oddy-body memes I made, like the one at the top of the page.