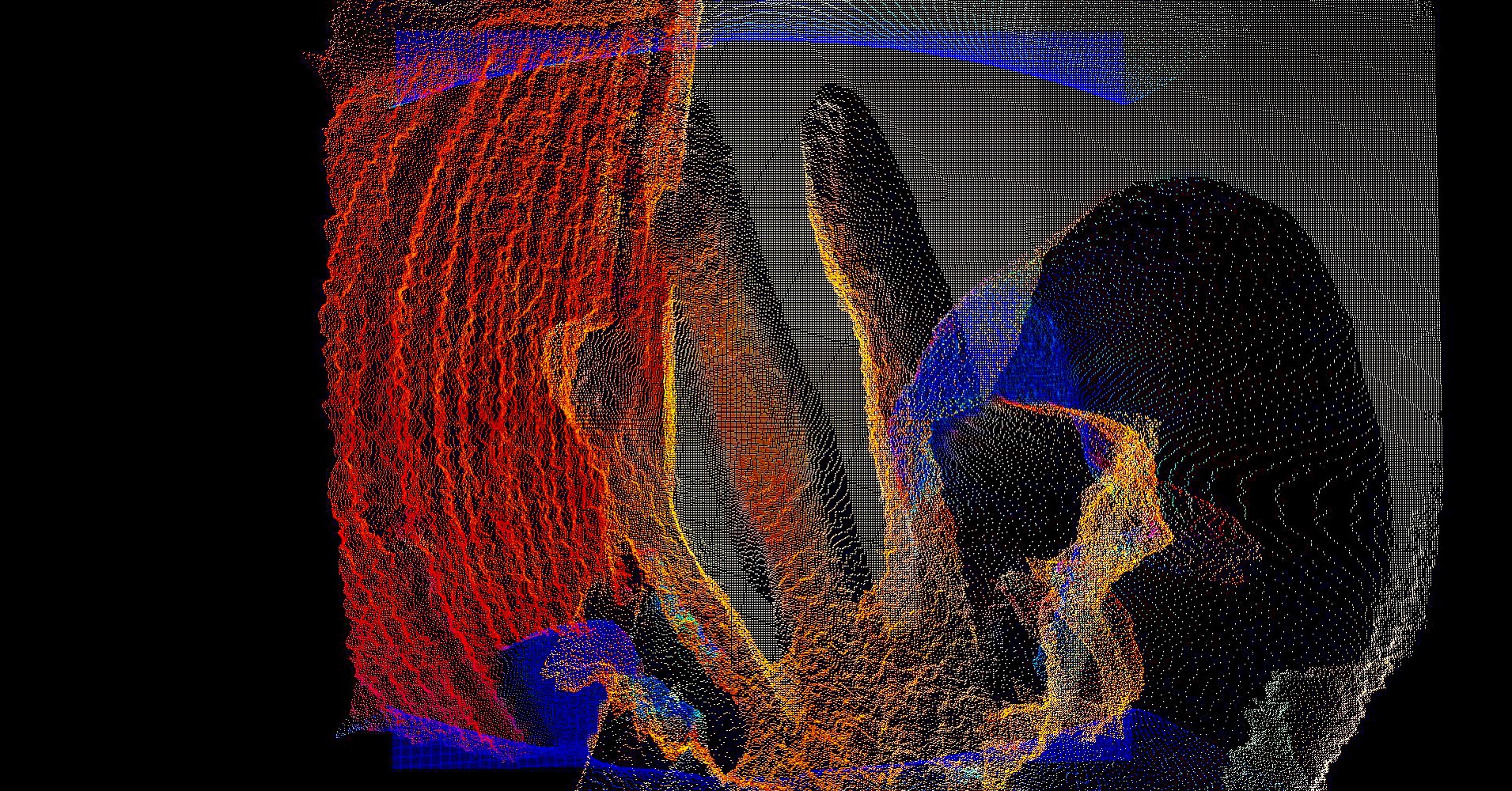 As an artist working with experimental technologies, hacking/re-purposing tools to create artistic works I'm often looking for ways in which I can create intimate shared experiences. Even before the pandemic, a lot of my practice was being conducted solely through computer based interactions due to a lack of funding and other resources. This mode of working allowed me to focus my practice towards making accessible works and I began thinking about the language, technology and context accessibility of my works within a larger contemporary art conversation.
Kathe (Story) is conceived as a networked performance, seeking to subvert the productivity focused features of video-conference platforms to perform gestures of intimacy and community. It occurs as a mediated experience through oral storytelling, poetry and real-time video programming. The work centers the danger of surveillance capitalism for the entirety of the performance by never rendering a 'clean image' of the narrator and instead offering an abstract assemblage of pixels in space. This distortion occurs as a series of off-screen choreographed processes even as the audience is asked to be conscious about turning their cameras & microphones on and off throughout the performance.
Dematerialise is the work in progress film version of this performance.
Kathe was a way of thinking about the disintegration of the image occurring in real-time within a remotely presented performance and looking at how this real-time manipulation of the image retains artistic integrity while speaking to specific parts of my research.