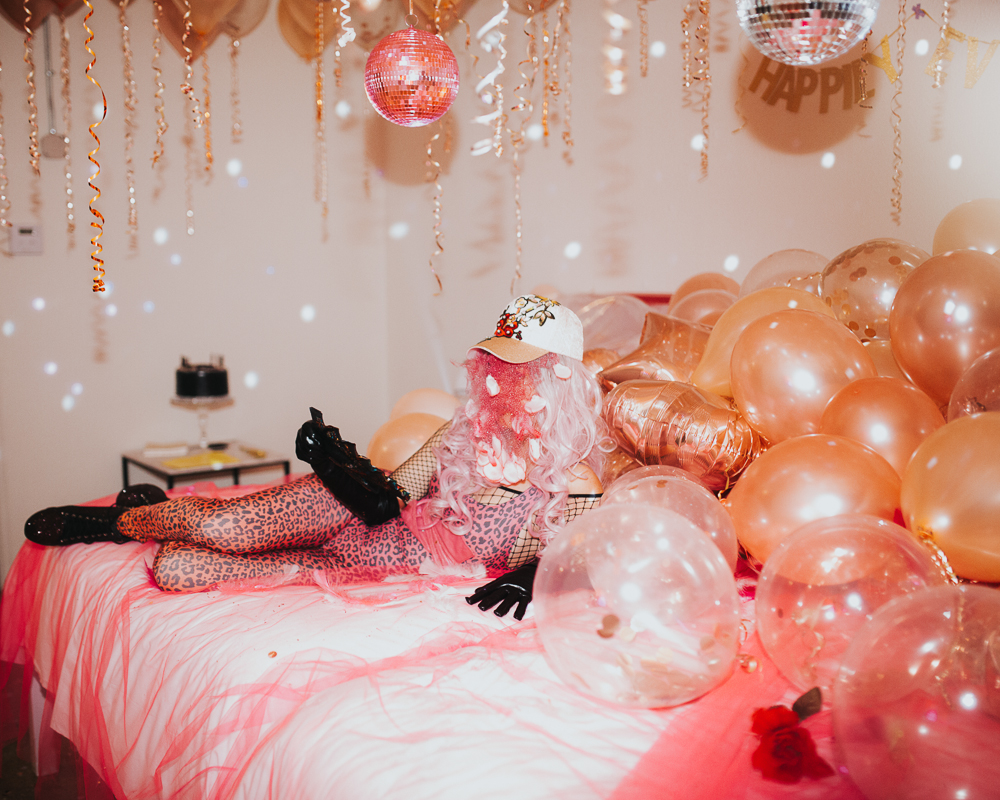 Hi, my name is Katarzyna Perlak, welcome to my virtual residency studio.
I am a London based artist of Polish origin. My practice centres around video, and performance. I have also expanded my work to incorporate textiles, sound, sculptural elements and modes of installation.
I engage with intersectional narratives concerning migrant, queer and women's histories. Autobiographical experiences often form the starting point, which I then expand into inter-subjective dialogues, tapping into ideas of collective memory, shared vulnerabilities and desires.
I have been exploring the potentiality of affect as a tool for registering and archiving both present continuous and past historical moments. I have also been investigating the relationships between queer notions of utopia, hope and the concept of the 'wish landscape'.
A search for aesthetical methodologies that problematize how history is written and traditions are represented continues to drive my practice. My work evolves through re-defining, re-contextualising and experimenting with affectual discourses and a constant engagement with questions exploring what tradition is, whom it belongs to and how it can be reclaimed by those marginalised within it.
During the residency period I will be developing a production, planning and reseraching for a new image work, which will re-tell British folklore stories from an Eastern European migrant viewpoint. Apart from learning about producing moving image work in using cinematic tools and way of production I will research British and Eastern European costumes and masks, which would play an important part of the choreography and visual structure of the work. I am interested in their role as storytelling vehicles, shaped by the intersection of collective memories, personal histories and socio-political visual codes.
Enjoy checking the research I will share throughout the month and if you have any comments or questions send them my way!