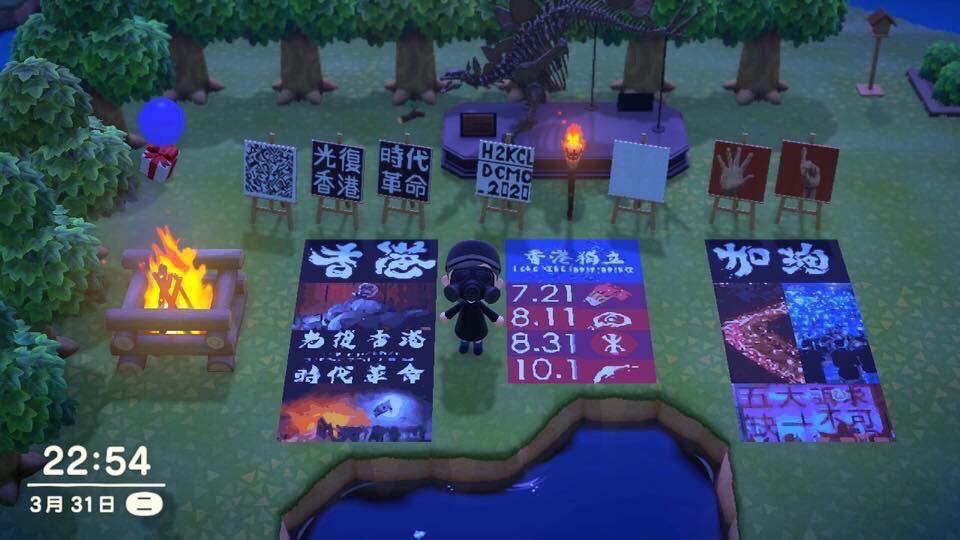 https://hongkongfp.com/2020/11/21/stop-playing-politics-or-face-a-wan-nintendo-warns-animal-crossing-gamers/

• Nintendo told businesses and organisations to "refrain from bringing politics into the game," and said those who breached the guidelines could be banned.

• US President-elect Joe Biden is also among those who hope to capitalise on the game's popularity. Biden's campaign launched its own virtual island last month, allowing players to "volunteer" at the island's campaign headquarters and visit polling stations. Under the new guidelines, the island is likely to be banned.

• "It is a shame that Nintendo overlooked the significance of this game.", said Joshua Wong.