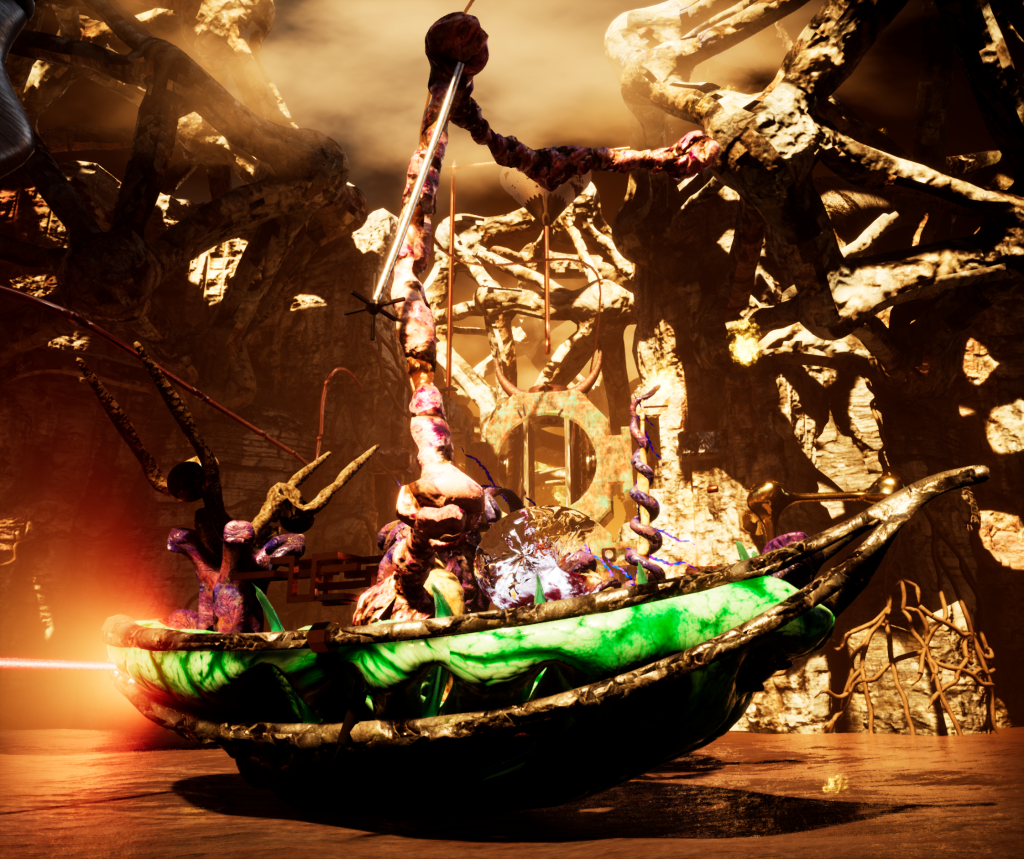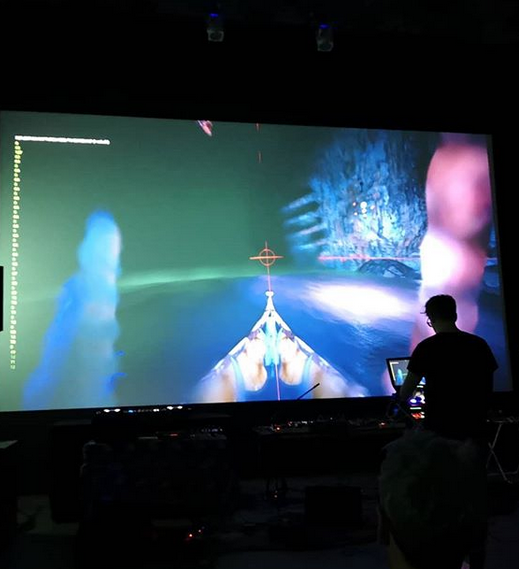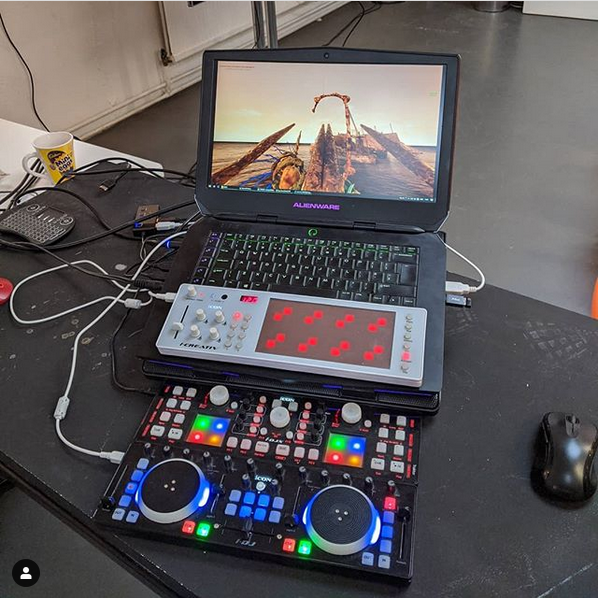 Till now the shot direction has centred from the boats' perspective, a First-Person perspective. I have always not mind this from a plot point of view as in the story of Tuner the boat is actually semi alive. It is a biomechanical foam that has its movements enticed and controlled by our fellow acquaintance, the ProDancer.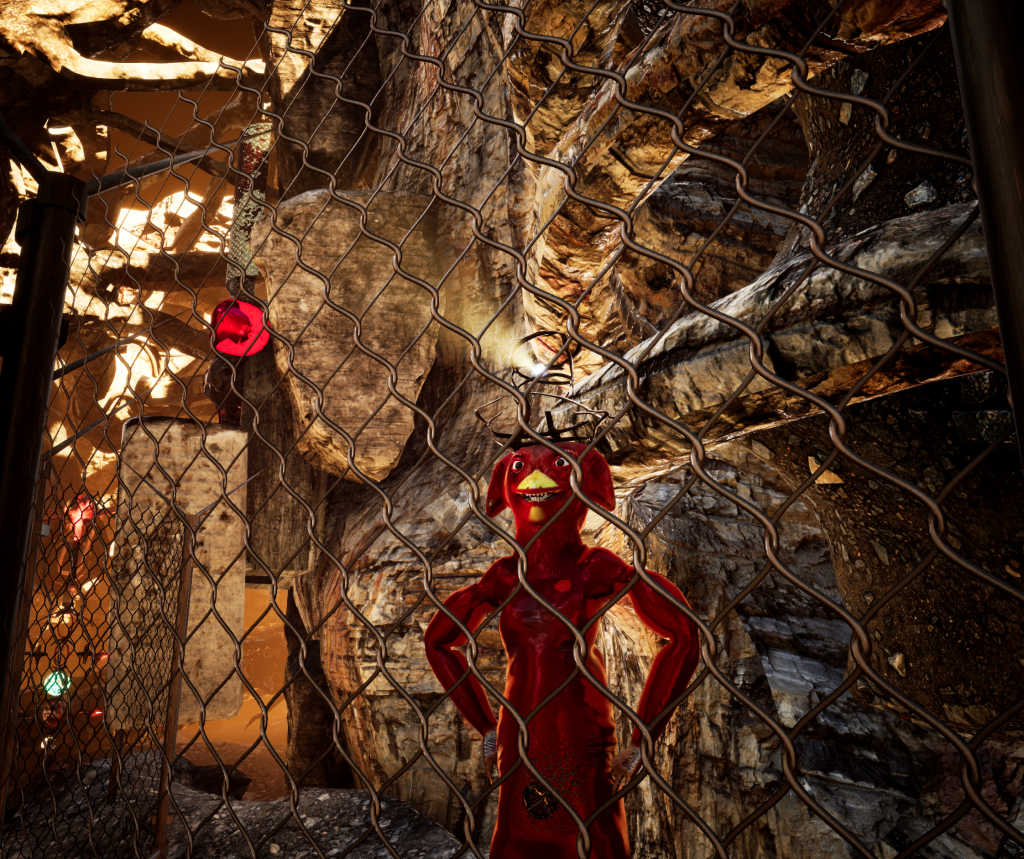 I plan on having the ProDancer presence increased in this project as he in the narrative is the one controling the boat, but 'us' the players get to interact with both simaltainusly! So I plan on opening up the visual canvas for this by developing it around a third-person perspective! This will me to art direct the landscape to camera allowing a sense of flow, progression and hopefully immersion.
Being in a confined (closed) environment I feel conjures up a sense of entrapment and there for can entice s need of progression a desire of some kind of alignment! In the performance at the Genot centre Prague as part of silent night Quantum Natives I exposed the project to the outside (pictured). Now I plan on taking things back underground and use destructible quality of the Environment to my advantage!
In the performances (and general plot of the game) we find our selves collecting Fish from multiple pipe (drain) outlets. A big part of the scenario is then trying to carry the fish to the rescue pods that sends them away from the toxic ridden alien world. I may redesign the entire fish exposing system (drainers) as this is a strong part of the story telling and one I find deeply sad not achieving yet as I would want to ! Here are the designs and models of the past drain systems and tool inventions used in past versions.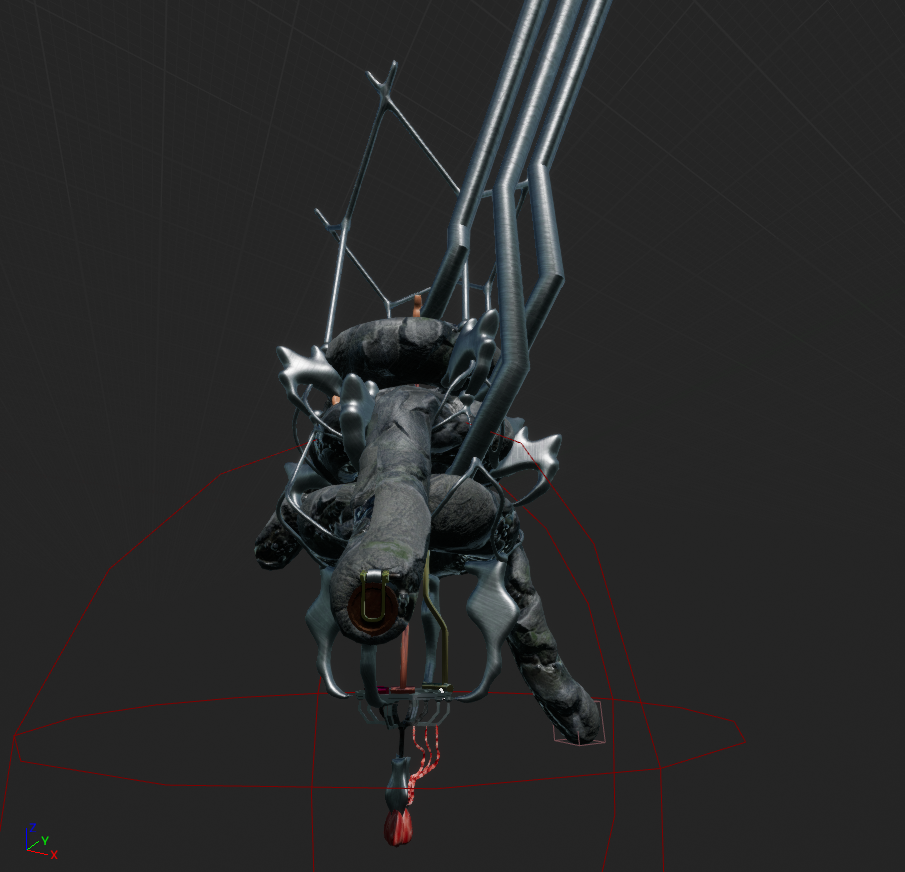 One of the drainer mechanisms that like many of the drainers in the work are blocked partly by the live fish matter. In game, you have to re accompany the drainers with their 'staff' members (organic entries with the sole function of servicing the drains).