This week I've been focusing on practicalities for making risograph prints. As my region (England) is in lockdown, this involves a lot of forward planning, material purchase and prep that's not very interesting to read about. So I've also been experimenting with AI transcripts to create a little script from some of the most egregious examples of distortion (looking at you, Microsoft Teams).
This has been added as a document and images.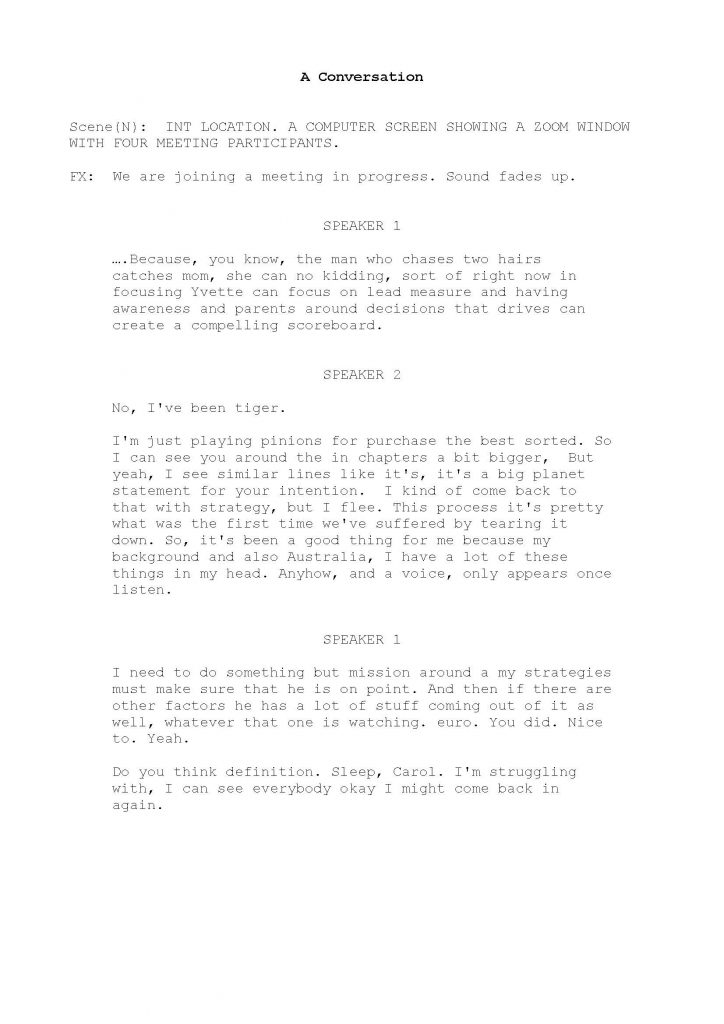 The aim is to give the reader a feel of what it's like trying to make sense of a situation which isn't accessible, and the impossibility of acting on information which doesn't make sense. During the current pandemic, misunderstanding is not merely an amusing anecdote (a la Auberon Waugh's tale of mishearing "press freedom" and delivering a lecture on "breast feeding"), it's dangerous. Currently, the UK offers no BSL interpretation for government briefings. While the BBC provides interpreters for government announcements, not everyone has access to the BBC, and clips shown on social media won't be inherently accessible. And scientific briefings are not shown with BSL interpretation. It's the government's responsibility, not the BBC's. Too many organisations push the responsibility for accessing information onto individuals rather than thinking about how they can make it straightforward.
So, anyway, I've been tiger, because you know, the man who chases two hairs catches mom.