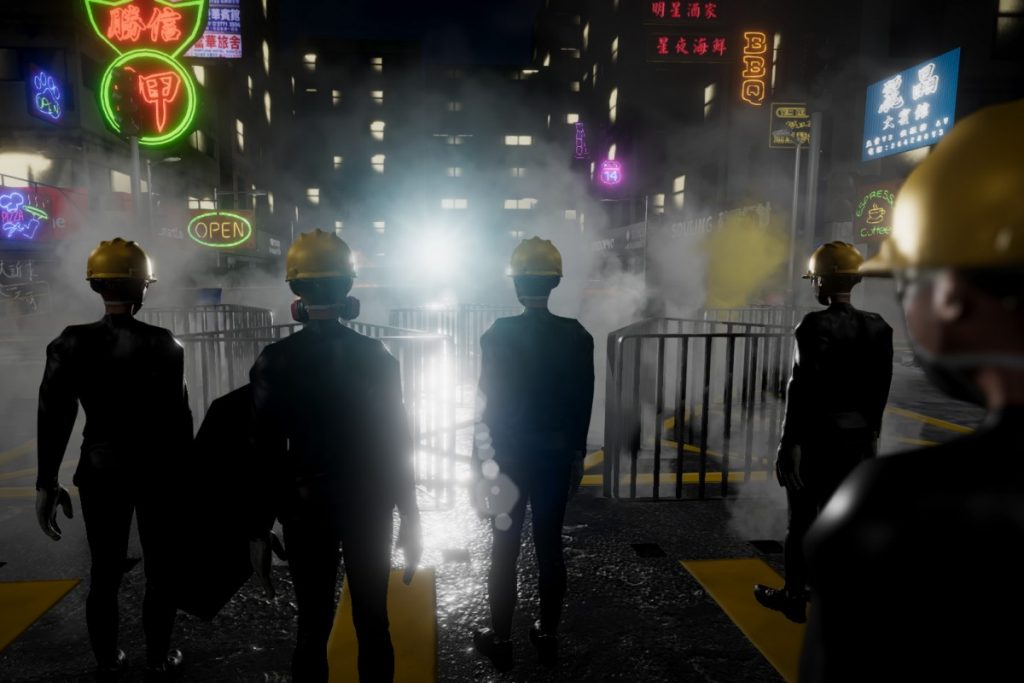 In October 2019, a group of Hong Kong activists have developed a homemade computer game that uses virtual reality to recreate what it is like to take part in pro-democracy protests sweeping the financial hub. Put together in less than a week, "Liberate Hong Kong" allows gamers to don a VR headset and dodge tear gas and rubber bullets during a nighttime clash in the district of Mongkok, a regular scene of battles between police and protesters in the real world.

The developers said they decided to create the game after local eSports player Ng "Blitzchung" Wai Chung was punished by Blizzard Entertainment for shouting a pro-democracy slogan during a live-streamed interview following a competition win.

https://hongkongfp.com/2019/11/13/hong-kong-protests-re-imagined-homemade-virtual-video-game/
On the other hand, there is a protest game in China called 'Everyone Hit the Traitor'. The web game lets players beat protesters and pro-democracy activists.

Some view the gaming world as a utopian medium to explore and express their social, ethical and political values, but like any technology, gaming is not deterministic, it is not either good or bad. Video games become a platform where the feature of social movement — Movement-countermovement interaction manifests itself. The pro-democracy camp uses video games to express their political views while the pro-establishment camp borrow the same strategy to counter these views. Such interaction is in fact very common in the real world.