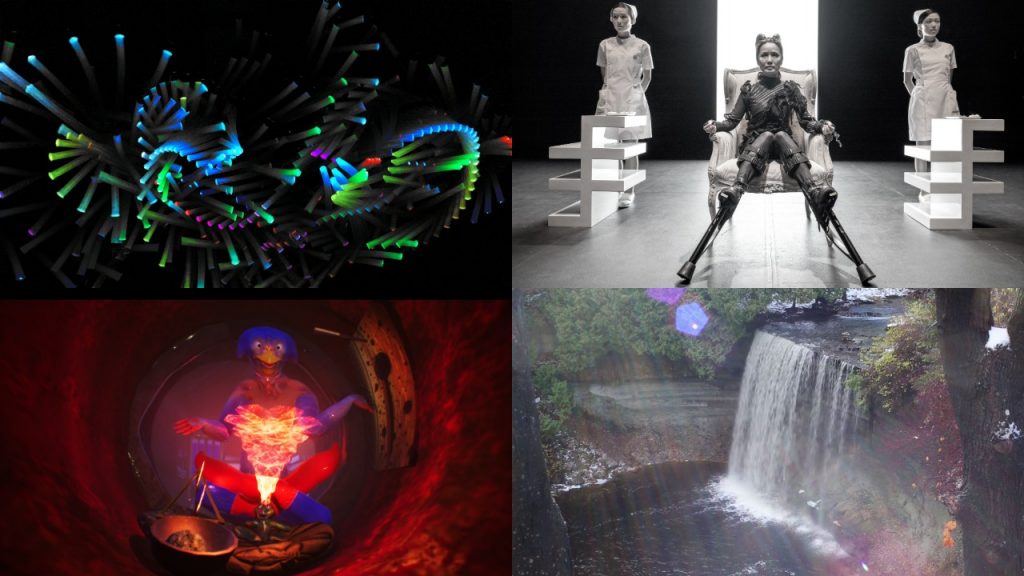 Our second residency programme on Vital Capacities brings together artists from the UK, Canada and Hong Kong, taking place between 2 Nov and 10 Dec 2020. Artists will be exploring ideas across the period, sharing work with audiences. Find out more about the artists in this programme…
Jaene F. Castrillon
Jaene F. Castrillon is an interdisciplinary film-based artist residing in Toronto, Canada. Castrillion uses story-telling as an internal journey to explore issues concerning social justice, advocacy, poverty, marginalisation and equality. Shifting the paradigm to understanding that people like herself are part of the fabric of humanity.
Damien Robinson
Damien Robinson is a visual artist working with digital, analogue, and found media. She re-purposes found and donated materials, exploring and intermixing contemporary and historical technologies. Misusing processes (often through lack of access to learning mechanisms as a D/deaf artist), allows her to discover new processes and outcomes.
Clifford Sage
Clifford Sage is a CGI artist based in London. Often working with animation and virtual world building, Sage explores audio interaction and non-linear storylines through game engines. He has collaborated with many artists over the years, with recent projects including with Tuner, Somerset House Studios, London (2018), Club Adriatico, Ravenna, IT (2018) and LEV Festival, ES (2019).
Angela Su
Angela Su's works investigate the perception and imagery of the body, through metamorphosis, hybridity and transformation. Her research-based projects include drawing, video, performative and installation works that focus on the interrelations between our state of being and scientific technology. Central to these projects are video essays that weave together fiction and facts.
To find out more about the artists and their work, go to their studio pages.